Tla'amin means 'Our People'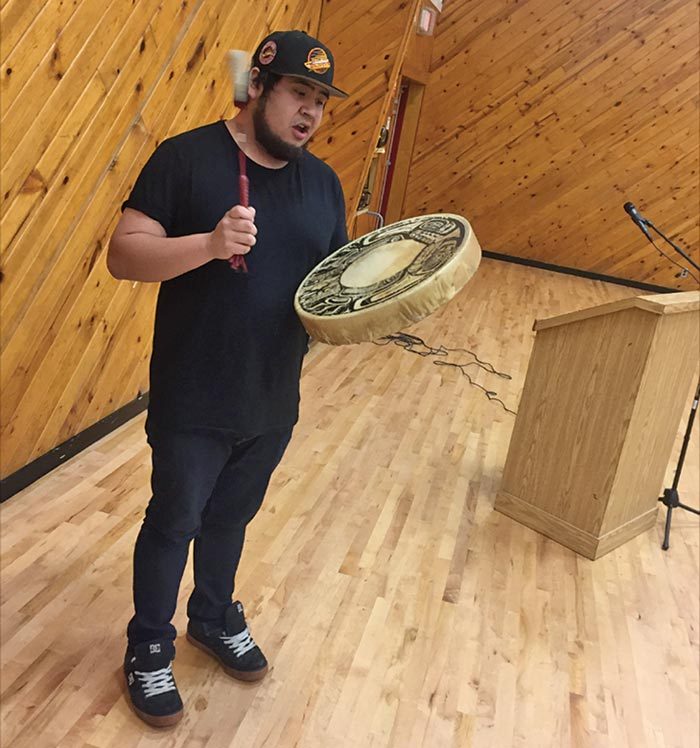 Edith Moore, NmTC Communications Liason, provides an update after a recent visit to Tla'amin Nation.
Since signing its treaty and burning the Indian Act last spring, Tla'amin held its first General Assembly on May 5. Hegus Clint Williams promised big decisions will be made with the approval of the community. I personally would like to thank Tla'amin for welcoming me into their community and sharing a wonderful traditional feast. Congratulations on the first of many more General Assemblies.
Hegus Williams had many other positive things to report on:
In June, the Powell River Brooks Secondary School will be raising a totem pole that 12 students carved using traditional tools.  The log was donated by Tla'amin and the pole will stand at the entrance of their school.
Development of the language dictionary has recorded 5000 words so far and work will continue with elders, to reach their goal of 20,000 words. The community now has new computers to do this work.  Williams encouraged the members to forward any words or phrases that may come up while visiting with their family and friends to the language department.
Tla'amin now has their own log dump.  This has improved the logging for Tla'amin as now there is no wait time to get their logs in the ocean.  In the past, they had to go through Western Forest Products to dump which meant waiting for access.
The Chief reassured the community that the Comprehensive Community Plan that was made in 2007-08 is still reflected on, but with the new opportunities, there will be new assessments of the resources and a new strategic plan will be released to the community.