Young songwriters honoured at Stz'uminus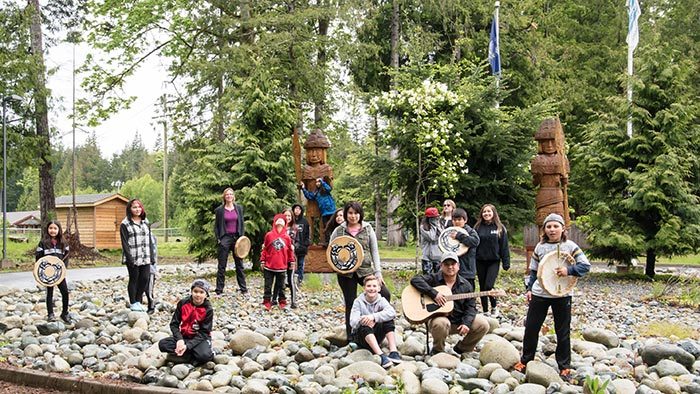 A group of Stz'uminus Grade 6 students have won a prestigious songwriting contest that meant performing for B.C.'s Lieutenant Governor.
Judith Guichon's Sing Me A Song program invited amateur musical groups to write and sing an original song for Canada's 150th birthday this year.
Four groups were recently announced as winners, including a class from Stz'uminus Community School for their original song "Chances," which won in the "enthusiasm and spirit" category.
The Stz'uminus class was scheduled to perform their work for Guichon in Victoria on June 28.
Nathan Harris, an education assistant at the school, helped the students with the song.
"The lyrics and the melody of the song is very meaningful. It gives you that hope that there's a better life out there," Harris said. "There's hope out there and that's what this song is. We're inspiring not just ourselves, but we're inspiring Canada for that reminder that, hey, we're all in this together."
Teacher Sue Davis said writing the song was part of a project in media arts.
"Winning this competition is kind of a sign that the kids are really learning to communicate who they are and build identity," she said.
"This song is really about taking chances, about living life the best you can by raising up your hands and welcoming life."
The song can be heard on the Sing Me a Song B.C. YouTube channel.
Note: This story has been corrected from an earlier version which said the Stz'uminus class would perform for Guichon on May 28. In fact it is scheduled for June 28.