Learning Hul'qumi'num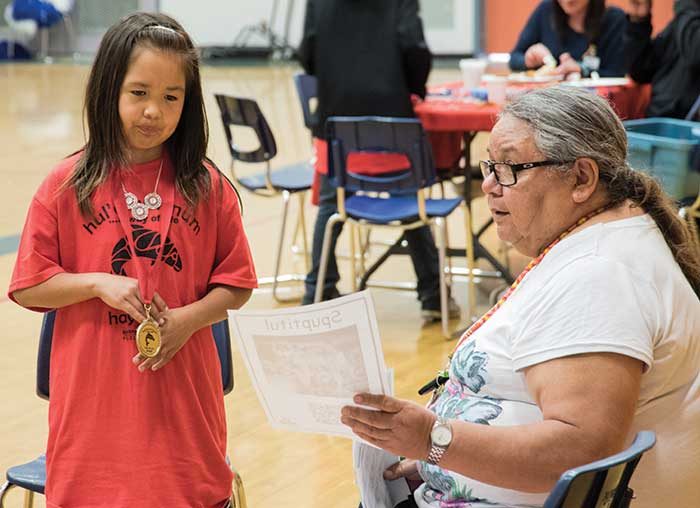 More than 100 students participated in this year's Spup'titul Hul'q'umi'num Language Competition at Ladysmith Secondary School on June 1.
The group from School Districts 68 and 69 included both Indigenous and non-Indigenous
students of all ages.
Fourteen teams spoke the language and were judged by elders, in a day that included
performances, storytelling and traditional dance.
Photos by Tricia Thomas