Reawakening culture through growth at Klahoose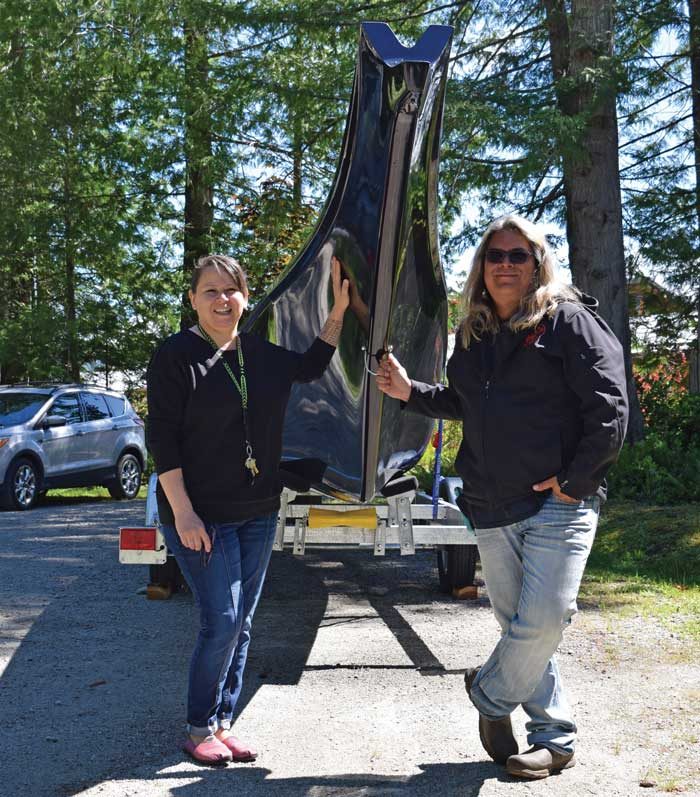 By Cara McKenna
Culture is at the core of all the work that's been done since a new chief and council were elected at Klahoose First Nation in April.
In several months, the community raised funds for a Tribal Journeys canoe, created a new health centre, looked into new businesses and started working on bringing back songs and language.
Chief Kevin Peacey and councillors appear to be working at warp speed to get everything done.
But during a trip to the nation in late June, Councillor Michelle Robinson said things have progressed in a natural flow.
"The ancestors are bringing us together at this time, and listening to the people," said Robinson, who also works in social development. "I think in terms of culture it's just going in that direction because everybody wants it."
The community's most obvious new acquisition is a shiny new fibreglass canoe, recently brought over from the mainland.
The canoe is a product of the nation's new regular culture nights, where people have been learning about Klahoose history, making drums and paddles, composing songs and learning words in the ʔayʔǰuθəm language.
"We knew we wanted our hands in the canoe journey but we weren't sure to what extent, so at the cultural nights we would discuss it and it just kind of took its own life," said Robinson. "It was a huge turnout, the building was full with just our people."
Robinson explained that what the community really wanted was a traditional wooden canoe carved by an artist from a log from Toba Inlet. But since that couldn't be done in time for Tribal Journeys in August, the fibreglass canoe was bought first.
The community raised money for the canoe through catering nights, dinners, auctions and more, as well as a donation of $10,000 from the nation's commercial logging business.
Chief Peacey said carving a wood canoe will still happen later on, and it's something that could lead to jobs as well.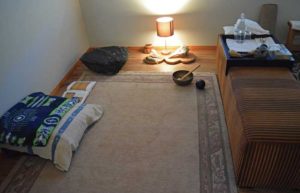 "We're thinking, if we can get that log in and do our own canoe, this canoe could turn into tourism," he said.
Peacey said he is in talks with several people about a 40 to 50 room hotel that could create dozens of jobs, though he wants community members make the decisions.
"I just feel like tourism is one of the biggest things that's happening," he said. "It might not be the biggest money maker but it's job creation (and) culture all ties in."
He said building a resort could also bring more people home to work, because the community now has new homes for people to come move into.
"I can just see the community starting to get bigger," Peacey said.
He said the last few years have already seen many members reconnect and move home to Cortes Island, after some troubled years where many moved away. And now services are growing too.
Carpenters from the community recently converted the daycare into a health centre that now has a massage therapist, doctor and clinical psychiatrist.
They are also looking into adding dentistry and eye exams, and are building a community garden.
Robinson said there have been many late nights – but it doesn't feel like work when it's something the community wants.
She explained that even a year and a half ago, people were skeptical about doing things like composing songs because it was something many didn't know the first thing about.
Now, the community is singing songs they've composed on drums they've made themselves.
"We understand culture as part of everyday life, it's not just singing and dancing," she said. "It's how community functions together … we're just waking that part up."