Stz'uminus students sing a song for B.C.'s Lieutenant Governor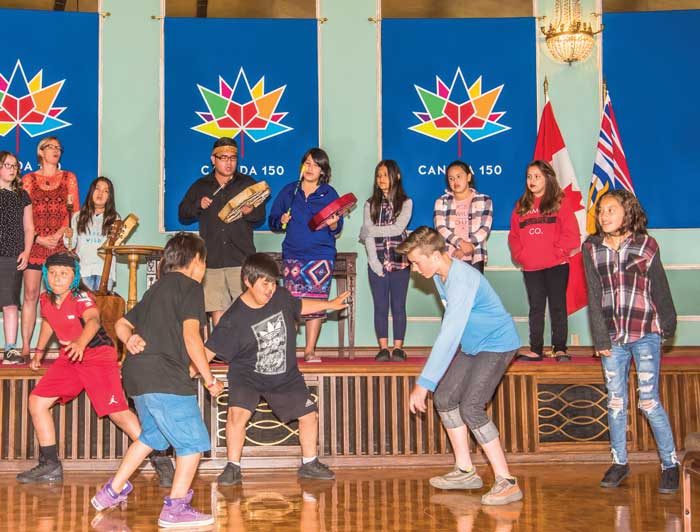 A group of Stz'uminus Grade 6 students performed for B.C.'s Lieutenant Governor in Victoria on June 28 after winning a prestigious songwriting contest.
The class from Stz'uminus Community School was one of four winners for their original song "Chances."
The group won in the "enthusiasm and spirit" category. The class's teachers said "Chances" is about hope and living the best life you can.
Judith Guichon's Sing Me A Song program invited amateur musical groups to write and sing an original song for Canada's 150th birthday this year.
The song can be heard on the Sing Me a Song B.C. YouTube channel.