Culture is healing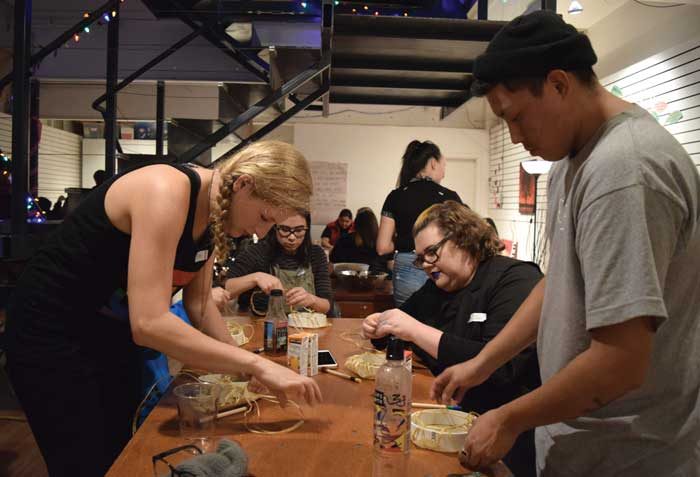 On a brisk evening in Vancouver, a group of a few dozen Indigenous youth are gathered in the cozy basement of a downtown building eating salmon, getting to know each other and making drums with guidance from Squamish Nation cultural educator Anne Guss.
The group is all under 30, and representing nations across the country. They are here as part of a new inclusive program being run by YouthCo's Yúusnewas team called Culture is Healing. The program involves hosting free cultural events for urban Indigenous youth, and aims to connect the youth with culture and each other.
The drum-making workshop is only the second Culture is Healing event, but the program has already started drawing a large turnout and created a buzz on social media.
The Sentinel caught up with Kwiigay iiwaans, one of the program's organizers who is Squamish and Haida, to learn more about YouthCo and the new workshops.