New Tsawwassen chief looks ahead
Tsawwassen First Nation Chief Bryce Williams thanked his community for participating in the third general election in Tsawwassen First Nation's self-governing history after he won a re-run of last year's vote.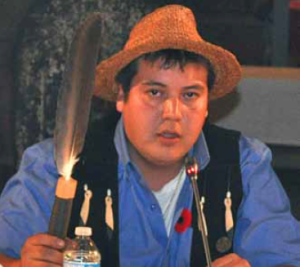 "I appreciate that the last several months have been a trying time for our community," he said. "We have continued to move forward in the face of uncertainty and tragedy.
Now that this election is over, we look forward to healing and getting on to the important tasks at hand." He said at the top of the list was "building a sustainable economy and revenue base to secure a healthy, promising future for our community.
I wish to thank the 73 per cent of eligible Tsawwassen members who took the time to vote and participate in building their community."