No Comments
A powerful journey on rough seas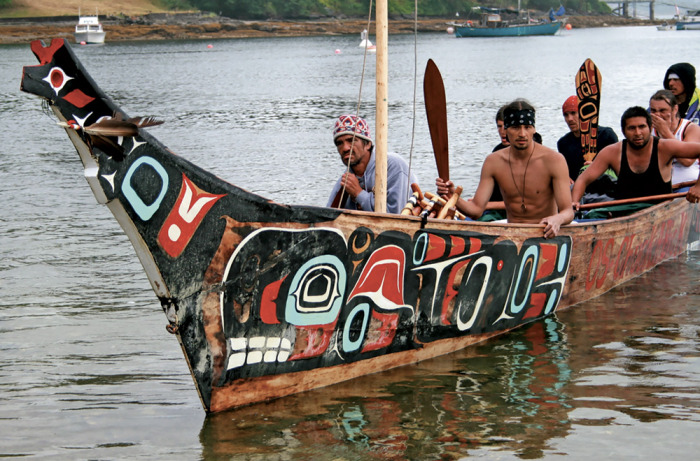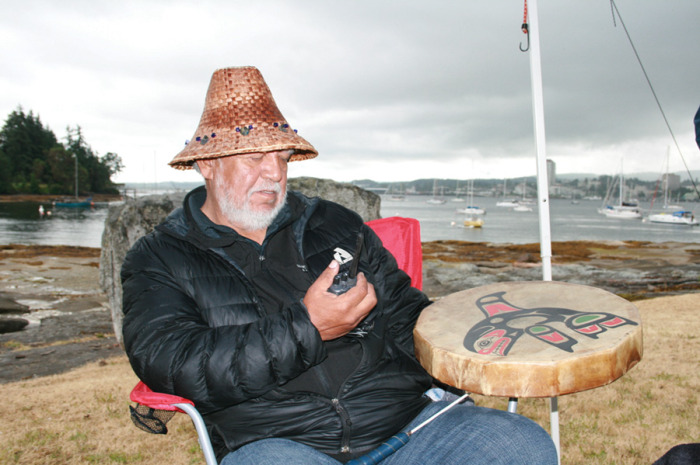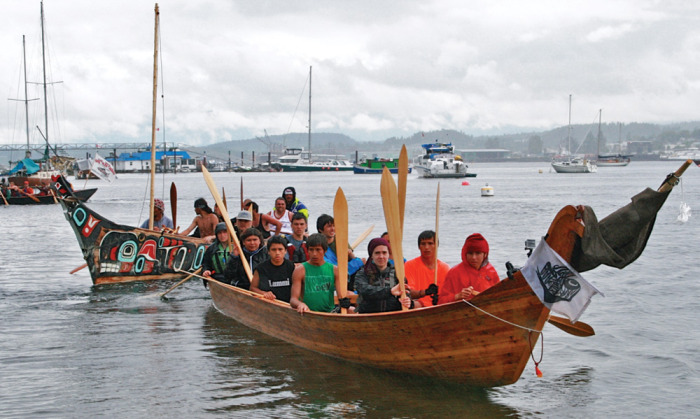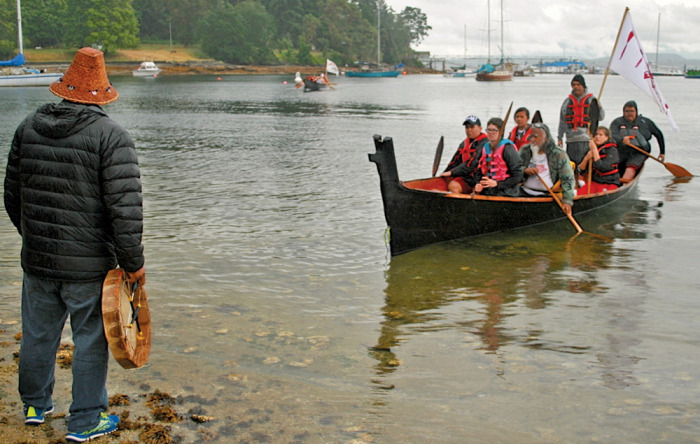 Snuneymuxw elder Gary Manson – Xulsimalt – has had some rough times on the ocean as a regular participant of Tribal Journeys.
In eight years of taking part in the event, he has been in a canoe that flipped in rough waters, braved 15-hour days of paddling and once had his lips swell up from the sun and saltwater.
Which is why, during the 2014 Tribal Journeys to Bella Bella, Manson was happy to stay on land as he welcomed over a dozen canoes arriving to Newcastle Island near Nanaimo on June 27.
Equipped with a walkie talkie to communicate with paddlers, Manson stood on the shore in the pouring rain welcoming canoe after canoe before joining them for a salmon feast.
Despite all the work, planning and money that goes into Tribal Journeys each year, he said, the benefits – getting away from technology and stress and back to nature and spirituality – are priceless.
"It's definitely a powerful journey," he said. "In the sharing, the coming together, people are starting to stand up and show who they are. Our culture was almost lost due to laws that were put on us in our history but this is a revival.
"It's grown to mega proportions and its brought culture back to a lot of the villages where culture was lost."
Davey George Krise from the Squaxin Island Tribe, who paddled from Washington State, said after four days on the water that he felt great, but knows how to pace himself after 15 years of paddling.
"You become that water," he said. "You become strong and tough. And the spirits of our ancestors, I know they watch over us." By the end of the 2014 journey, over 1,000 pullers from as far away as Oregon, took part in the five-day Qatuwas Festival hosted by the Heiltsuk First Nation at Bella Bella. The Qatuwas Festival wrapped up on July 17.