No Comments
Winners reading Elsie's book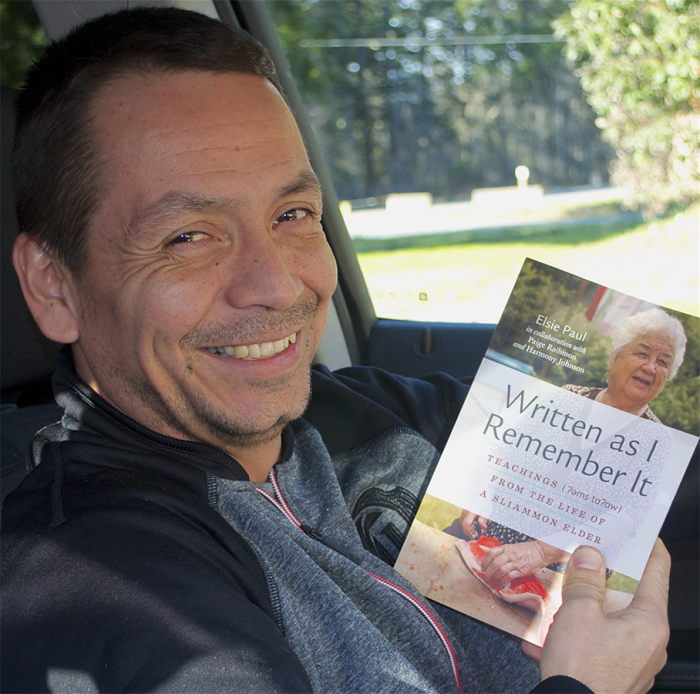 Eleven readers of the Salish Sea Sentinel are reading the words of Elsie Paul this month.
They were winners in a contest in the February issue. Their prize was a copy of Elsie's book Written As I Remember It: Teachings (ʔəms tɑʔɑw) from the life of a Sliammon Elder.
Book winners were from around the Salish Sea and included: Roger Smith – Lantzville; Sandra Tom – Powell River; Amritpal Singh Dhillon – Victoria; Chad Harris – Ladysmith; Karen Whitehouse – Duncan; Sara Malloway – Deroche; D. Cowie – Tsawwassen; Anne Walsh – Vancouver; Arlene Hope – Cortes Island; Tracy White – Nanaimo; and Kerry McKellar – Quadra Island.