No Comments
2015 Elections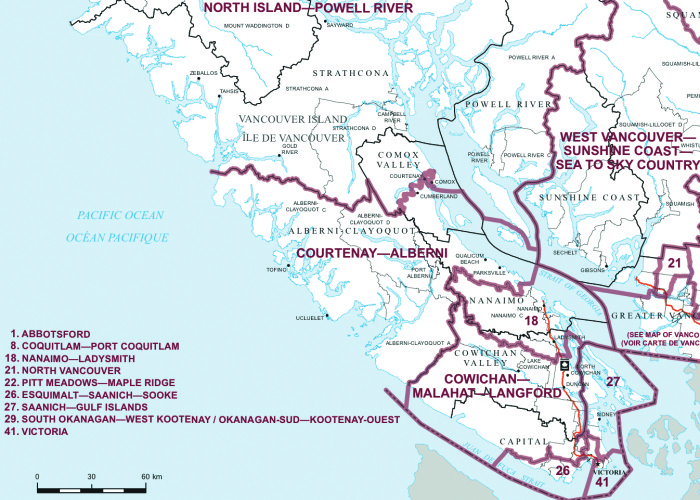 BC VOTE LOOKS CRUCIAL AS OCT 19 NEARS.
People in BC normally hear the results of federal elections before voting booths close here. But the 2015 election on Oct. 19 looks to be a very close three-horse race among the Conservatives, Liberals and NDP with the Green Party becoming a force, especially on Vancouver Island. And, for the first time ever, strong Aboriginal vote could be the decider in several key ridings.
That's why Elections Canada announced in mid-September the launch of a campaign and pilot  project targeting Aboriginal people along with students and seniors – the groups most affected by new voter identification requirements.
The ad campaign focuses on how to register and how to vote. The easiest way to register is to go to the Am-I-Registered-To-Vote spot at elections.ca and read the instructions. On Election Day, Oct. 19, you may only vote in the polling place designated on the card you should have received in the mail by Oct. 1. The ID requirements are stricter than before (details at elections.ca).
Advance voting will be held over the Thanksgiving weekend, Oct. 9-12. You can also vote at any Elections Canada office or by mail. Nominations closed on Sept. 28, so the complete list of candidates should be published by now.
You must prove your identity and address to register and vote.
1 – Show a driver's licence or any other government card with your photo, name and current address.
2 – Show two pieces of ID, one with your current address. They may include a Status card, Canadian passport, firearms license, health or social insurance card among many others.
3 – If you have no ID with your address, take an oath. Show two pieces of ID and have someone who knows you attest to your address. This person must show proof of identity and address and be registered in the same polling division.