No Comments
'Child' ruling effects could be far-reaching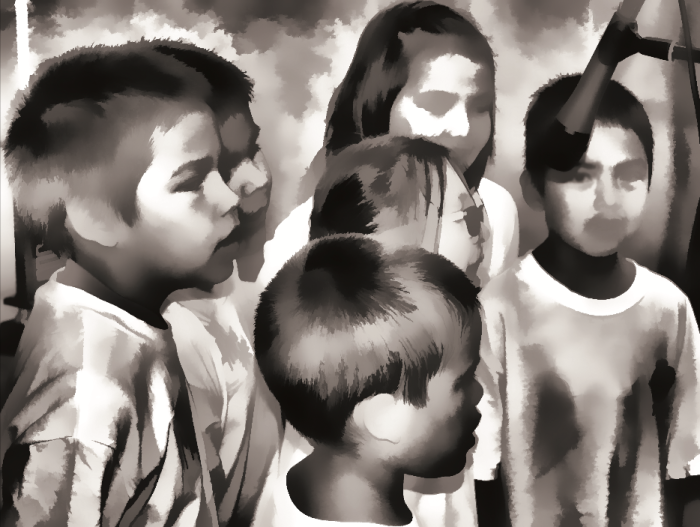 By Cara McKenna
Canada must make up for longstanding discrimination against First Nations children on reserve by urgently acting to make things right, say advocates working in Coast Salish communities.
The Canadian Human Rights Tribunal ruled Jan. 26 that the federal government racially discriminates against First Nations children by giving them significantly less funding for child welfare services than the rest of the population despite having a higher need.
The decision comes nine years after Cindy Blackstock of the First Nations Child and Family Caring Society first filed a complaint with the Assembly of First Nations.
The ruling is considered legally binding and could have far-reaching affects in Indigenous communities in and beyond child welfare to encompass other inequitable areas such as education, health care and mental health.
Blackstock said the funding shortfall averages 20-30 per cent and has terrible affects on First Nations children, many of whom are taken away from their homes and put into foster care because there aren't enough services in their communities.
"The government of Canada has known that it is underfunding these services," Blackstock said at a news conference after the tribunal's decision was released.
"And what's the real price of this at the end of the day? First Nations children are more likely to be in foster care today than at the height of residential schools by a factor of three."
The federal ministers of Indigenous affairs and justice announced that Canada supports the ruling and will work with First Nation leaders, communities, organizations and other lower levels of government to improve the situation.
Robina Thomas, the board president of Nanaimo-based child welfare organization Kw'umut Lelum Child and Family Services, said a complete system overhaul is needed. Kw'umut serves nine First Nations including Snuneymuxw, Stz'uminus, Snaw-naw-as and Halalt.
"What is required now is urgent action by both the federal and provincial governments working in full partnership with First Nations," Thomas said in a news release.
"There is no time to sit around and talk while children are discriminated against and suffer. We all know our children do best when they are culturally connected, and in loving family homes and communities."
Kw'umut Lelum's executive director William Yoachim said the ruling has confirmed that Indigenous children have been treated as less worthy than others by the Canadian government.
"As an agency on the front lines of protecting and serving Aboriginal children and families, we know too well the pernicious impacts that government discrimination has had," he said.
"We applaud the courage and persistence of Cindy Blackstock and many others, and thank them for these tireless efforts to reveal and correct this gross wrong.
"At the same time, we remain disgusted that the federal government forced this matter to go through such a long and painful process, over nine years, while our children continue to suffer."
Blackstock said that First Nations organizations can do the best job at helping their own children, while keeping them connected with their own cultures and languages, if they are given the resources to do so.
"What these agencies want is a chance to do their jobs," she said.