Stz'uminus celebrates growth with new businesses at Oyster Bay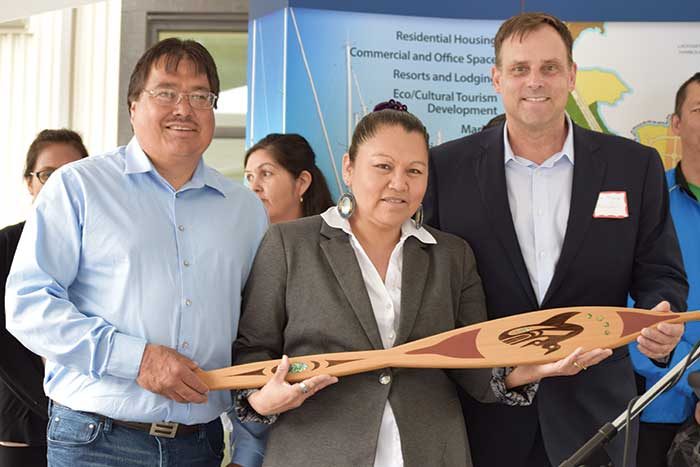 By Cara McKenna
A year after starting construction on the Oyster Bay community, Stz'uminus held a celebration to mark the opening of new businesses on the site.
On June 1, several dozen of the nation's business partners, community members and other guests gathered for an event in Oyster Bay before moving across the road for a barbeque.
The 65-acre community includes a Tim Horton's, Microtel Inn & Suites, Ladysmith Credit Union, gas station and liquor store.
Several businesses have already opened, with more rolling out in coming months. Stz'uminus also has plans to develop a range of housing, an assisted living facility and a hotel.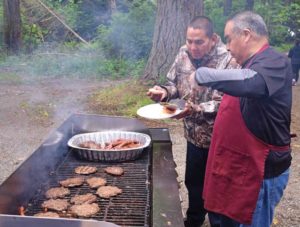 Ray Gauthier of the Coast Salish Development Corporation said, once the development is complete in about 10 years, the economic impact will be close to $1 billion.
He said he also expects up to 800 new jobs will be created.
"What we're doing is exciting and it's ground-breaking," he said.
"Five years ago…we were totally reliant on Indian Affairs to make decisions for us. Today, we manage our own land. That's huge but it comes with responsibilities."
In December 2013, the nation opted out parts of the Indian Act to manage its own lands by voting in the First Nations Land Management Act. It has since been working on developing what it calls a "new town" near Ladysmith.Stz'uminus Chief John Elliott, who was recently re-elected, thanked his council, the community and its many partners.
"The success we have to share with you, it comes from our community, it comes from our people," he said.
"It's the direction from our community that drives us in where we're going and what we're doing and how successful we are, and supporting our strong leadership team here in making this a better place."
Councillor Roxanne Harris said seeing the development come together is a dream come true.
"This is our opening of Oyster Bay, and you know what, the world is our oyster," she said.
"You're going to see us grow that pearl."