Remembering the Snaw-naw-as community hall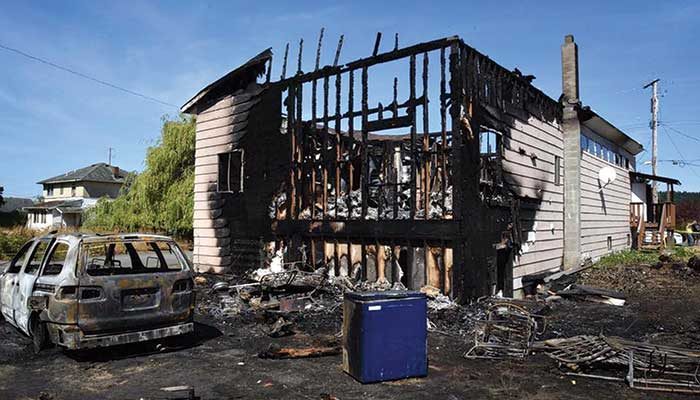 Snaw-naw-as First Nation's beloved community hall was left in ashes after an early morning fire on Aug. 19.
No people were harmed and firefighters managed to save important cultural items that were stored in the basement. But losing the gathering place was emotional for the community that has decades of memories in the hall.
RCMP Constable Gary O'Brien said the cause of the fire isn't yet known but is being investigated as suspicious.
Snaw-naw-as Chief Brent Edwards told the Nanaimo News Bulletin that the building was insured and will eventually be torn down and replaced.
He said the building held many memories for the nation, both happy and sad.
"It's hard to see," he said. "It's right next to the graveyard so everybody…who has passed away in the last 40 years has been carried out that doorway. It's a pretty big deal for us."