Google art camera captures detail in Salish weavings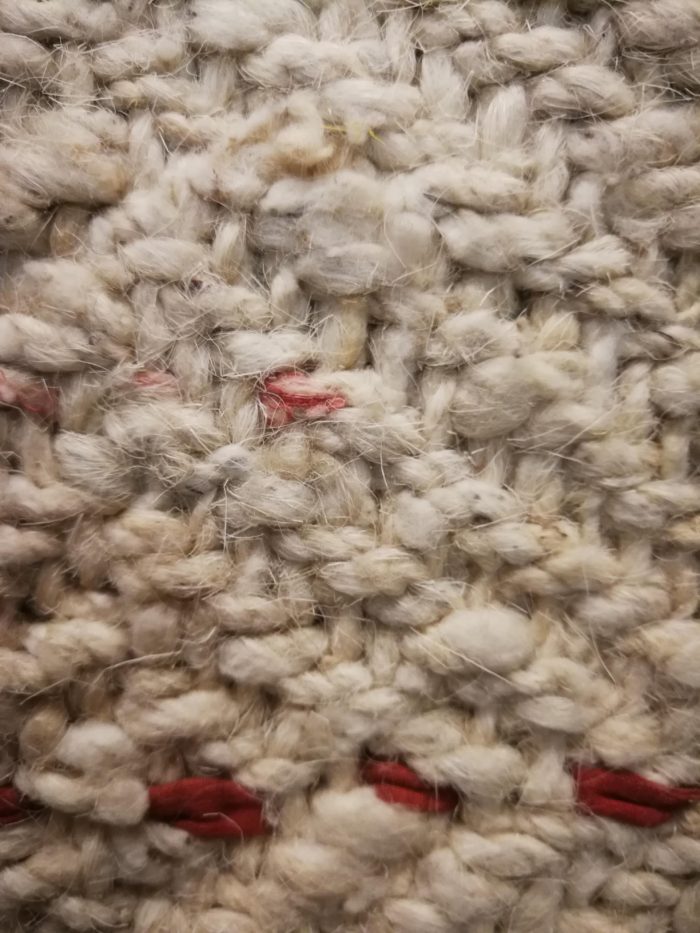 Photo: A twill weave Coast Salish blanket that was photographed by the Google Art camera. Museum of Vancouver Collection, AA 1267.

A high-tech Google art camera has allowed the Museum of Vancouver to uncover minuscule details in Coast Salish weavings and other items in its collection.
MOV was invited to partner with Google Arts & Culture to digitize pieces in its collection with a custom-built robotic camera during two-and-a-half weeks in January.
The items included a Coast Salish mountain goat-hair blanket that's believed to be from Squamish Nation, plus various Northwest Coast blankets and robes.
The camera takes hundreds of small images of each object, which are then compiled by Google into a single gigapixel image, said Christine Pennington, a curatorial associate at the museum.
"This allows for much greater detail and image quality than would be possible with a traditional high-resolution digital photograph," Pennington said in a statement.
"It is hoped that capturing the details in pieces such as Coast Salish weavings can help to ensure that viewing and learning from the pieces is not restricted to those capable of visiting the collection in person."
Pennington said the images allow viewers to see the tiny fibres in the works, which could provide opportunities to study the techniques that were used in their construction, though it doesn't reveal information about the actual materials used.
The system was designed by the Google Cultural Institute as a way to share priceless works of art around the world while preserving them — the camera is designed to work with pieces that are fragile and sensitive to both light and humidity, according to Google.
The resulting images are expected to be available to view on Google Arts & Culture's Art Camera website in the near future.