Coast Salish art at VIU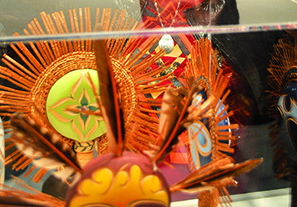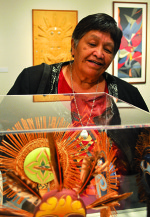 Work by 14 leading contemporary Coast Salish artists is on display until April at the Vancouver Island University campus gallery in Nanaimo.
Record, (Re)create is the name of the exhibit. It opened on Jan. 9 and continues until April 12. Artists' works included in the show include the creative Marston family from Stz'uminus (Jane, John, Luke and Angela) as well as the groundbreaking artist Susan Point of Musqueam, Maynard Johnny Jr, Chris Paul and lessLIE. Pictured is Margurit James of Penelakut.
More info at nanaimoartgallery.com