No Comments
The Culture of the Canoe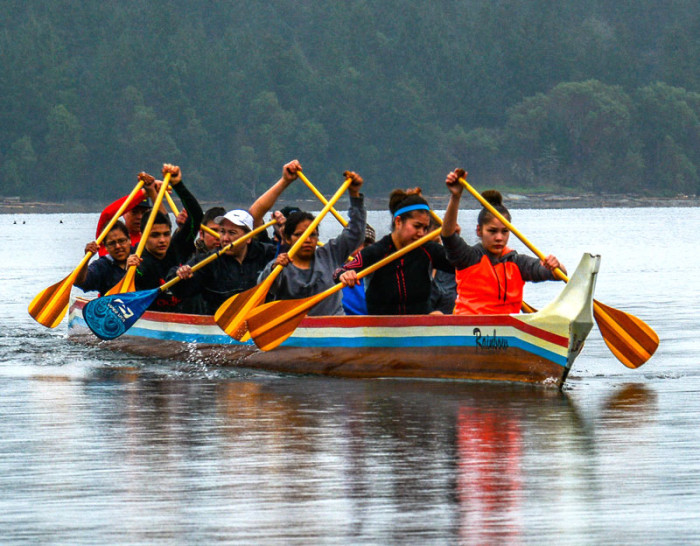 By Tricia Thomas
Canoe racing season is approaching. Pullers, or paddlers, have begun to focus

on their vigorous training regimes. They can be seen daily, often in early mornings or at the end of the longer days of Spring, training on land and on the Salish Sea.
In Coast Salish communities along the coast, canoe races attract thousands of spectators each weekend from May until September. The season starts in Nooksack, Washington, on May 9-10 and will carry on until Makah Days at Neah Bay at the end of August.
If you are a part of the canoe culture, then you understand the power behind the races. Being a canoe puller means more than just being an athlete. It is an honour that demands commitment to a clean lifestyle, a clear mind and positive energy. It is a physical, spiritual and emotional battle that involves the individual, the team, and the community that the canoe represents.
Racing canoes are lighter and more slender than the canoes traditionally used for hunting and transportation. Much skill and strength are needed to pull together as one and to avoid capsizing the narrow canoes.
The tradition of the canoe races gives us a chance to connect with the land and sea, our Coast Salish culture, our friends and relations, and to enjoy songs and good food.