No Comments
Three Top Jobs in Our Nations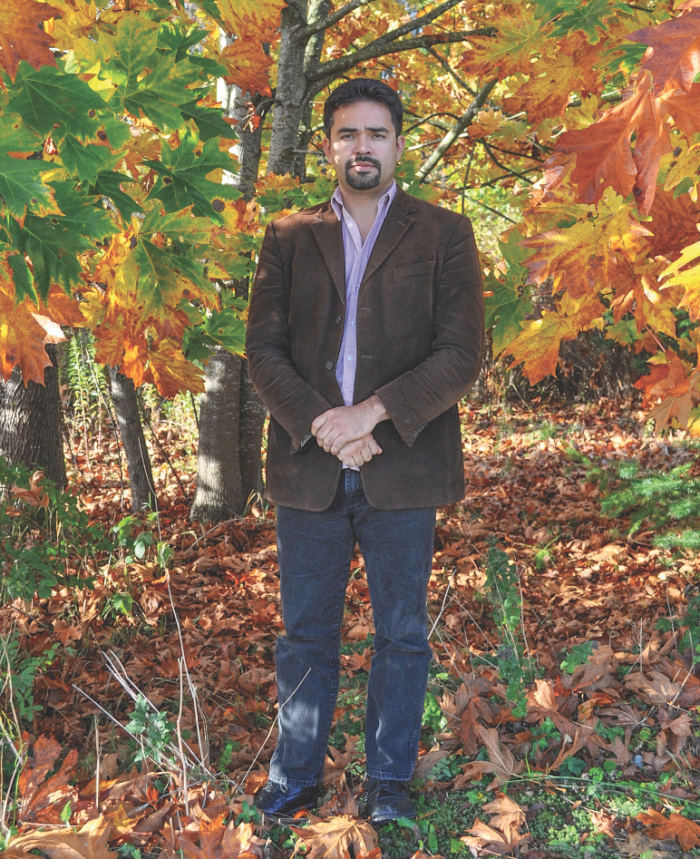 Enns New Director at Halalt First Nation
Autumn colours formed the perfect backdrop for a photograph of Eli Enns at Halalt First Nation. He is the new director of operations for the nation and one of three First Nations people appointed to top staff jobs at mid-Vancouver Island member nations of Naut'sa mawt Tribal Council. The others are at Snuneymuxw (Nanaimo) and Stz'uminus (Ladysmith).
Born in Victoria, Eli's roots are at Tla-oqui- aht First Nations, near Tofino, on his father's side and southern Manitoba on his mother's. He earned his political science degree from Brandon University.
He has become an internationally recognized expert in bio-cultural heritage conservation as well as a popular speaker and writer on a variety of subjects. Eli was a co-founder of the Ha'uukmin Tribal Park in the Clayoquot Sound UNESCO biosphere reserve near Tofino.
He worked for almost seven years for Tlao- qui-aht in the roles of project director and coordinator as well as the tribal administrator. Naut'sa mawt Tribal Council assisted Halalt in interviewing candidates for the director of operations position.
Valerie Cross-Blackett, NmTC's governance coordinator, told the board of directors recently: "We agreed to use my previous experience and background working with Tsawwassen First Nation to assist with the selection process for Halalt.
We reviewed 44 resumes and met with Halalt staff and NmTC director of finance Lisa Scott to short-list for interviews in September." Eli said Halalt has a growing list of projects and issues to deal with, including sewer-system upgrades and ongoing discussions about protecting the Chemainus River aquifer from year-round pumping by the North Cowichan municipality.
Stz'uminus First Nation Hires Administrator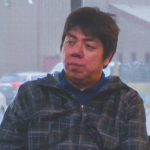 Micheal Lascelles has filled the administrator position for Stz'uminus First Nation. Originally from the Oneida of the Six Nations of the Grand River, Micheal was previously band administrator for Quatsino First Nation on northern Vancouver Island. He comes to Stz'uminus with about 18 years of experience with First Nation communities and organizations across the country.
The nation said in a community statement: "His experience as a band administrator as well as his earlier experience in other band functions makes him well suited to carry out his administrative duties and to help move the community and staff forward with the initiatives outlined by chief and council."
Manson New Snuneymuxw Executive Director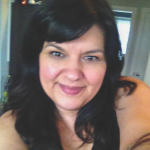 Shana Manson is the new executive director for Snuneymuxw First Nation.
In a statement to the community, the nation's chief and council said: "Shana comes to Snuneymuxw with a wealth of knowledge, skills and abilities that will assist her to fulfill the responsibilities and obligations of an executive… "Her formal education, qualifications, key competencies and high level work experience, together with her appreciation for traditional values, is a recipe to produce positive outcomes for our nation.
We are confidant Shana will anchor herself within our current reality while seeking practical pathways to help our organization grow." Shana – Lahalawuts'aat – is from the Coast Salish communities of Snuneymuxw and Lyackson.
She has a Bachelor's degree in political science and a Master's in Indigenous governance from the University of Victoria. She previously was a commissioner with the BC Treaty Commission and a negotiator with the Hul'qumi'num Treaty Group. She also served as a post-secondary instructor and has experience in public service, all while managing her own consulting business.