Malahat members elect first female chief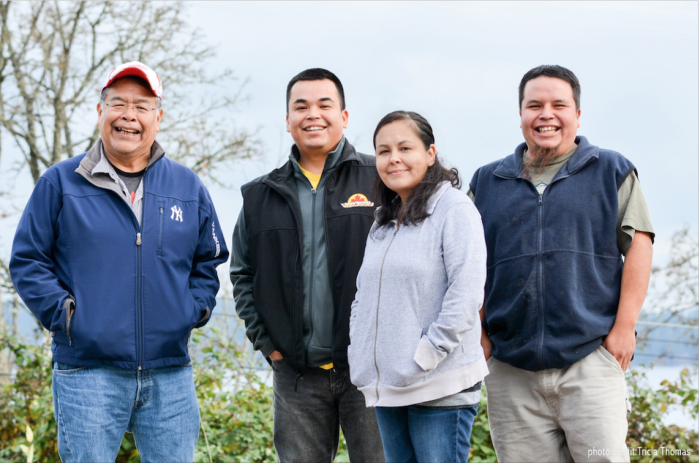 Words and photo by Tricia Thomas
Caroline Harry was elected chief at Malahat First Nation on Monday, Nov. 2. The elected council includes Vince Harry (left), George Harry Jr. and Matt Harry.
Out of the 83 members who voted, 40 voted for Chief Harry, 16 more than her nearest contender.
Caroline said she was nominated for the chief's position in previous elections and never gave up her goal.
"I have lived on this reserve my entire life… Malahat is my home." She is a mother of six and a grandmother as well.
She said she always tells her children: "In order to make positive changes, we have to keep trying and never give up."
Chief Harry said she looks forward to working with councillors Matt, George and Vince over the four-year term. "It's time for positive change in the nation. I would like to focus on equal opportunities for members and work on making some corrections."
Incumbent councillor Vince Harry said he recognized efforts made by the previous council and looks forward to working towards the Malahat community vision.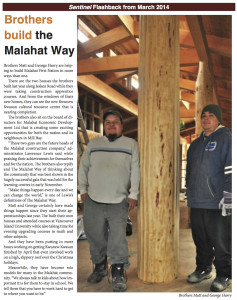 Councillors Matt and George Jr. are brothers who are known as role models in the community, walking the 'Malahat Way'. They said they are committed to moving forward as a nation and made it clear that "no one will be left behind".