No Comments
Toolkit 2.0 spreads across Canada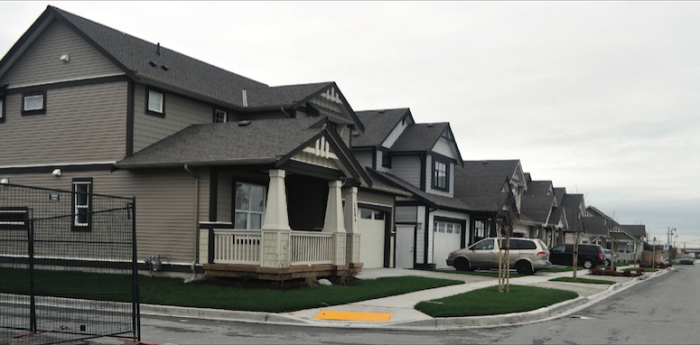 It may not be a best seller, but The Housing Policy Toolkit 2.0 is certainly highly regarded by First Nations throughout Canada.
Housing is one of the foremost challenges faced by First Nations. Clear, fair, consistent and community-specific housing policies and procedures are essential to the effective management and delivery of First Nation housing programs.
Toolkit 2.0 is a comprehensive guide designed to support the development and implementation of housing policies and procedures for rental and rent-to-own housing. It provides flexible sample templates and expert advice on how to tailor the documents to the specific requirements of each First Nation.
Toolkit 2.0 is available for free to every First Nation across Canada and, so far, almost 100 have requested the documents from Naut'sa mawt Tribal Council.
NmTC housing policy advisor Eric Blueschke headed the project in partnership with many First Nations and their organizations as well as housing and legal experts. He said Toolkit 2.0 is something First Nations can use, know and trust when they are creating well-informed housing policies and agreements.
"It can be very expensive and time consuming to build or update a housing policy, especially if you are starting from scratch," said Eric. "Now First Nations don't have to reinvent the wheel."
T'Sou-ke, Halalt and Klahoose First Nations provided partnership support to get funding from the New Relationship Trust. Advice and guidance also came from the Assembly of First Nations, the National Aboriginal Land Managers Association, the Ontario First Nations Technical Services Corporation and the Center of Excellence for Matrimonial Real Property.
Expert advice also came from Candace Bennett of the Algonquins of Pikwàkanagàn First Nation and Stacy McNeil of the Seabird Island Band. Woodward and Company provided legal review and advice.
For more information, or to request a copy of Toolkit 2.0, email toolkit@nautsamawt.com or visit the NmTC website's resource library at www.nautsamawt.org