Logging trucks open doors for Halalt revenue, jobs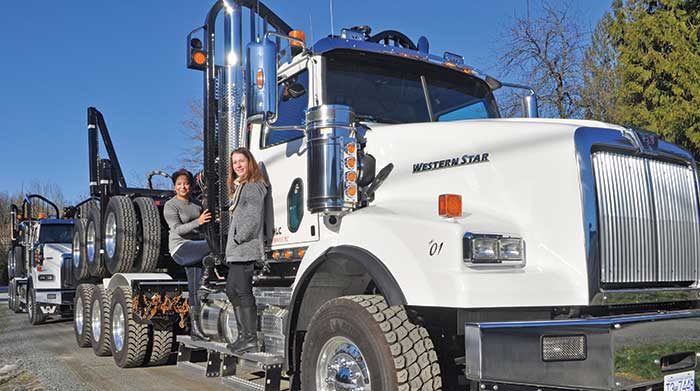 Two shiny, new logging trucks appeared in the driveway leading to the Halalt First Nation offices just days after New Year's.
Raven August, the nation's referral officer, was quick to introduce a visitor to both the trucks and the Halalt lands department's new employee, Caitlin Kenny. They hopped up on the big rigs for a photo.
The trucks belong to Halalt Logging Contracting limited partnership. Initially the vehicles will be  sub-contracted out to other firms in the Duncan-Chemainus area, but the nation hopes to work them on its own projects as it builds relationships with Timberwest and other large forestry companies on the South Island.