Tla'amin jobs, support for new shellfish plant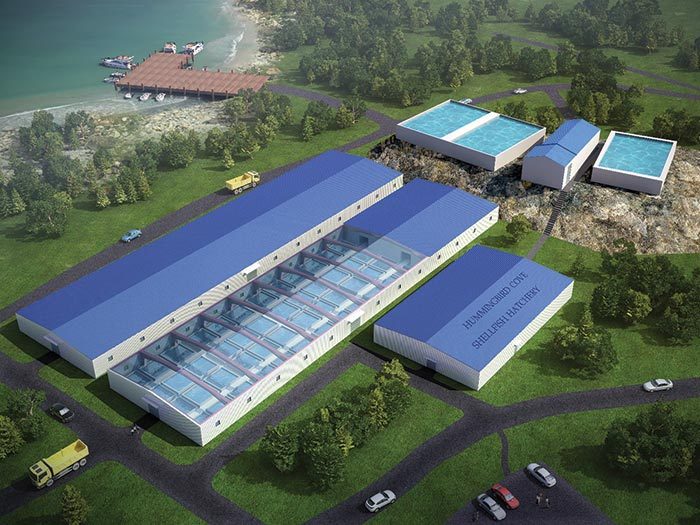 A land-based shellfish hatchery on the Sunshine Coast has received the thumbs-up from Tla'amin First Nation.
Workers from Tla'amin have been employed at the Hummingbird Cove hatchery and research station near Saltery Bay over the past two years. And the facility has received support from the hegus (chief) of the nation.
"We were initially worried about waste going into the ocean, but that will be filtered," Clint Williams told the Powell River Peak newspaper. "We have concerns about net-pen (salmon) farms, but this is a dry-land facility and we are eager to see that it is as green as they say it is."
The $40-million project south of Tla'amin lands and Powell River could create up to 50 permanent jobs. The project is a collaboration between Pacific Aquaculture International and Hummingbird Cove Lifestyles, part of a Chinese company.
Set to open sometime in February, the hatchery is licensed by Canada's Department of Fisheries and Oceans to produce 23 species including urchins, geoduck, sea cucumbers, scallops, oysters, clams and mussels.
By 2020, construction is expected to be finished on a second project to grow shellfish. When that's complete, Hummingbird Cove will be one of North America's largest shellfish hatchery and farming operations.
More information at www.humcoveaquaculture.com.