Stz'uminus people getting job-ready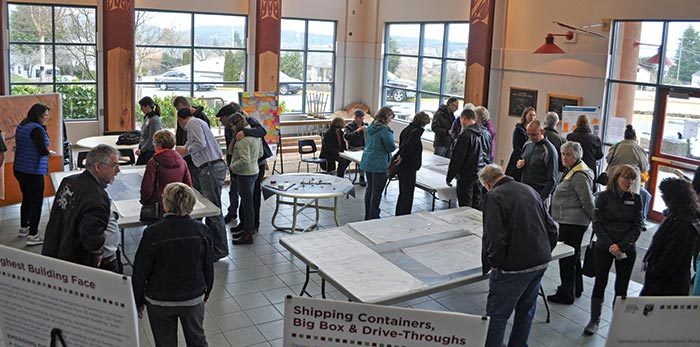 As the signs go up for the new Tim Hortons and Esso gas station, members of Stz'uminus First Nation are gearing up for major job opportunities at the new Oyster Bay development on the Trans Canada Highway north of Ladysmith.
Employment counsellor Jacquie Auriat recently wrote on the nation's Facebook page: "I was recently visited by the owner of Ladysmith Tim Hortons and he let me know that they will be opening their Esso Oyster Bay location very soon. If you are interested in an exciting, fast paced job with various shifts and duties and training provided… let me know if you are interested and we can update your résumé and pass it on."
Auriat has been organizing a series of workshops to help get people job-ready, especially those looking to get back into the workforce.
In early March a banking basics session was held at the Stz'uminus community centre by staff from Ladysmith and District Credit Union, which opened its second branch at Oyster Bay in January.
Workshops held earlier this year included workplace communications and keys to workplace success.
Work is expected to start soon on the Microtel hotel facility at Oyster Bay.
Microtel is part of the worldwide Wyndham hotel group. Other major projects include a residential and an assisted living development.
The nation's Coast Salish Development Corporation already operates a Husky gas station and store as well as an A&W restaurant across the highway from the new facilities.