'Salish Class' ferries will soon sail B.C. waters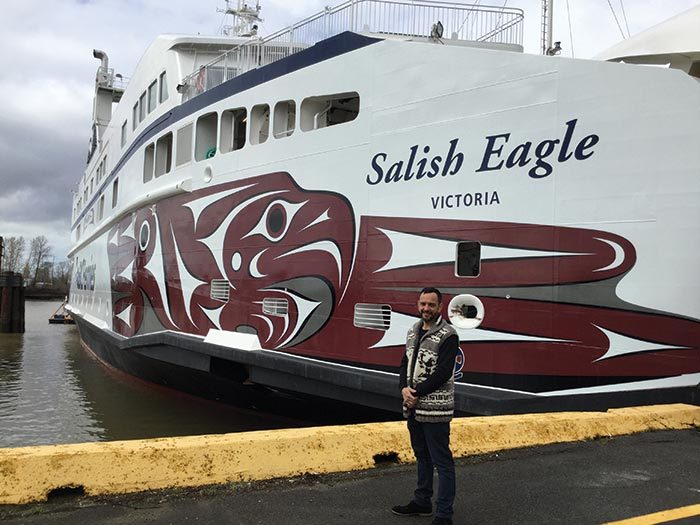 All three of BC Ferries' new Coast Salish-adorned vessels will soon begin service for all to see, but Stz'uminus artist John Marston got to take a sneak peek of his work.
Marston created a design for the Salish Eagle, and in mid-April viewed the vessel in person for the first time. The Eagle is set to officially start sailing later this month.
Marston has said of his design that the eagle symbolizes a spiritual connection to the natural world, and the never-ending strength to survive.
"Over the years as an artist I have learned from our ancestors' old artworks," he said in a statement.
"It is important to me that this design was strongly influenced by these old masterpieces."
The other two "Salish Class" vessels feature artwork Musqueam artist Thomas Cannell and Esquimalt artist Darlene Gait.
Gait's Salish Orca began service in May and Cannell's Salish Raven will take to the seas in June.
The Salish ferries are replacing vessels that are being taken out of service because of age.