New Halalt garden will promote health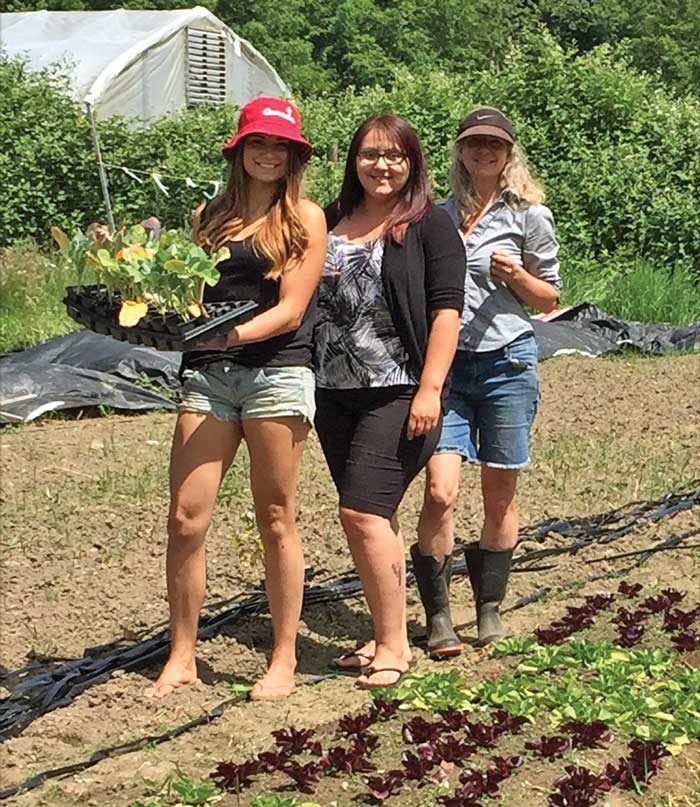 By Edith Moore, NmTC Communications Liason
H'ulh'etun Health Society along with the Heart and Stroke Foundation have devised a plan to integrate a new garden into the Halalt community.
The garden will promote communal activities of harvesting, distribution and preparing produce, and will emphasize a traditional culture of cooperation and education. The community garden will combine social development, economic, education experiences into food security.
The fresh food grown in the garden will go towards the monthly Good Food Box program provided to the Elders, diabetics and the community, fresh right from the garden.
The food will be preserved, by canning and freezing as well to provide garden richness throughout the year. Community members will be able to access the fruits and vegetables by walking out their door. The membership will have gained knowledge and education to become more self sufficient and have the skills to live off the land.
Since work began on May 2, the garden has seen some major cleaning up of the greenhouses, and the planting of everything from strawberries to lettuce to tomatoes. Already there have been contributions by local nurseries. Tammy Morris, Erin Thomas, Brittany Tremblett, and Matthew Tremblett have proven to be a great start up team and are encouraging anyone who is interested in volunteering to come and join them at any point. In the near future there will be a Facebook page so that the community can see the progress and be involved in all the activities planned with education with the daycare and summer programs to open houses.
This looks to be a great start to building a strong community, and we can all benefit if we are willing to work hard for what we want.