Touring Tsawwassen Mills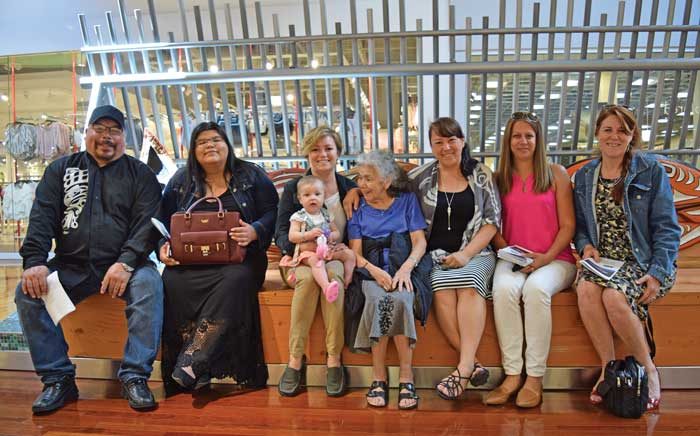 A group of people from various Coast Salish nations on Vancouver Island toured Tsawwassen nation's newly opened mall on May 25.
The leaders toured Tsawwassen Mills after a Naut'sa mawt Board of Directors' meeting nearby.
The event was led by Chrystalynn Gurniak, who works for the nation and was key in organizing artists and weavers for the mall.
The centre incorporates art from several Tsawwassen members, including Chief Bruce Williams, into its design through details from floors, ceilings, benches and sculpture.
The 180-store shopping centre had its grand opening late last year.