Snuneymuxw, Canada reach agreement on 79 Acre Reserve claim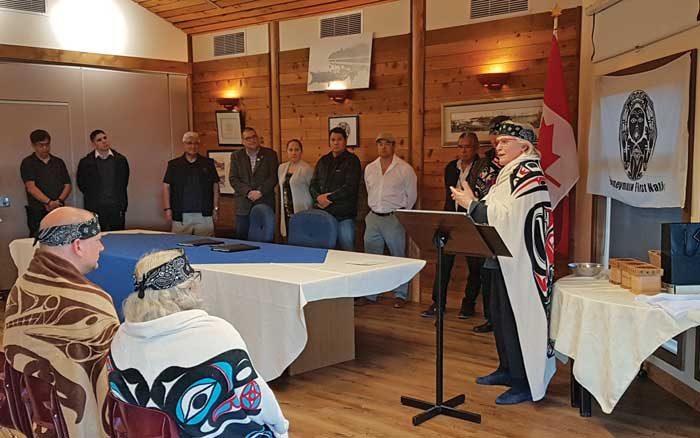 Snuneymuxw and Canada have signed a $49 million agreement that could help the nation to expand its crowded reserve lands and house more of its members.
After many years of work, the community has settled a specific claim for the loss of its 79 Acre Reserve, which was illegally taken from the band by the Canadian government at some point after 1862.
Since then, Snuneymuxw has struggled with losing its land base in the heart of Nanaimo, Chief John Wesley explained.
"Snuneymuxw has struggled with the smallest Indian Reserve land base per capita in the country," he said. "With this settlement, Snuneymuxw is enabled to take meaningful steps to make a real difference in the lives of our people."
On Oct. 10, Wesley signed the agreement with Indigenous Affairs Minister Carolyn Bennett during a celebration at the Snuneymuxw administration building.
Bennett said the agreement represents that historic grievances can be addressed in a satisfactory way.
"Canada is committed to the recognition of rights, respect, cooperation, and partnership with all Indigenous peoples – and settling this dispute is a further demonstration of that commitment," Bennett said in a statement.
Snuneymuxw now has the option to use the claim money to purchase land or invest in other opportunities. If the nation does acquire land, it can request reserve status.