Turning the Tides: Fundraising for Indigenous court cases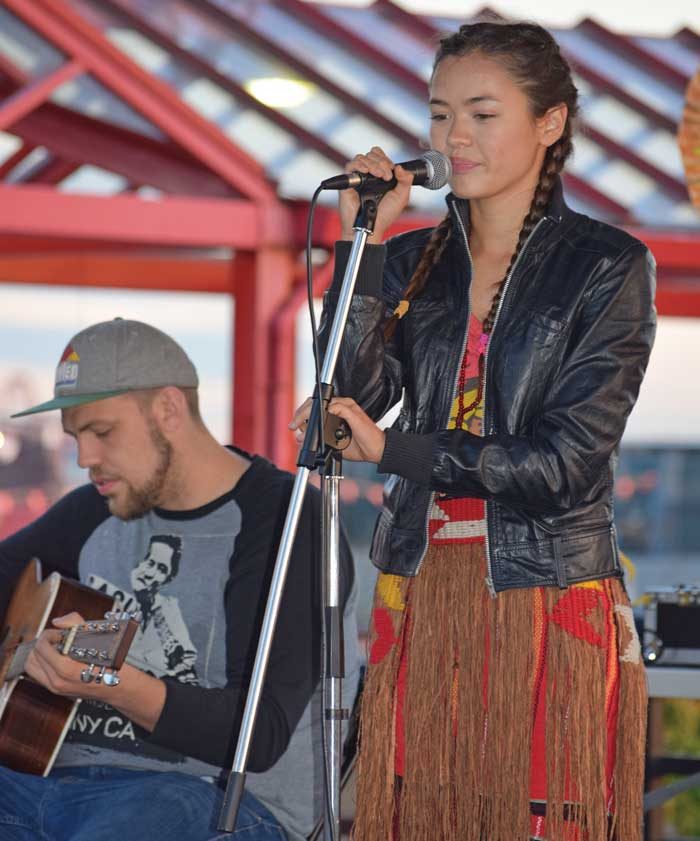 Dozens of people came together in North Vancouver in late September to raise legal money for Indigenous communities who are fighting the Kinder Morgan pipeline in court.
The event called "Turning the Tides" happened in the days before First Nations, environmental groups and government took to the Federal Court of Appeal to argue their case against the pipeline expansion.
The Pull Together campaign has now raised close to $600,000 for the communities fighting Kinder Morgan.
At the event, Squamish Hereditary Chief Ian Campbell thanked the Tsleil-Waututh Nation for their ongoing efforts to fight Kinder Morgan.
"Prior to 1960, First Nations people in Canada had no legal recourse under Canadian law to hire lawyers to protect ourselves in the advent of industrial expansion and settlers moving into our territories," he said. "This era has come and gone, but we're not far removed from that archaic process here in Canada and it's time for us to evolve as a society."
Later, Ta'kaiya Blaney of Tla'amin Nation performed songs for the crowd. She explained that she became interested in fighting big oil when she saw the kind of impact industrial operations had on her community.
"Those projects had been established before I was born, but the legacy of their operation and the ways in which is prevented us from successfully starting cultural revitalization programs, and how much that impacted our spirit as a nation, that was very tangible," she said. "And for the first time it really just sunk in, the idea of we're still having to fight for our land and our waters and our right to exist as Indigenous people."
More information about the fundraising effort is available at pull-together.ca.