Meeting in Klahoose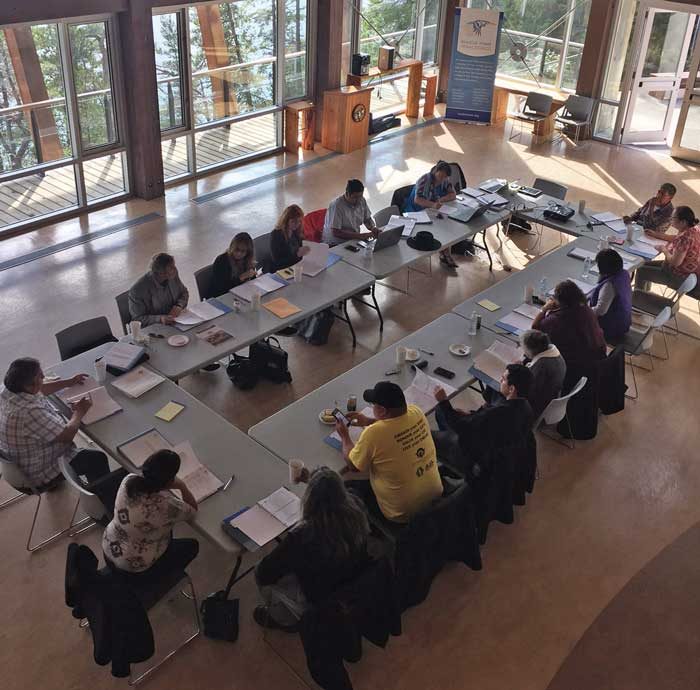 By Edith Moore, NmTC Communications Liason
Our Board of Directors meet every couple of months and are dedicated to making sure that the staff of the Naut'sa mawt Tribal Council are on target.
On September 21,, the Klahoose Nation hosted the Board of Directors meeting, and I was privileged to have attended. As you can see in the picture, Klahoose has an amazing administration building right off the waters of Squirrel Cove.
We were welcomed with the most amazing lunch of salmon and prawns. It takes an immense amount of dedication to be a Board of Director and so this was a nice perk for them to have such a warm welcome. Thank you to the Klahoose Nation for going above and beyond for our team and directors.
It is inspirational as a staff member to be able to sit in these meetings. Listening to each Director's vision truly brings everything we are doing to build capacity into focus. This meeting took a lot to organize as it required an overnight in Campbell River and then two ferry rides, first one to Quadra and then from Quadra to Cortez Island. In my opinion this showed how committed each and every one of the Directors are to our organization.
Thank you again NmTC Board for all that you do for all of us. Truly thankful.