Snuneymuxw soccer star honoured with 'stop of interest' sign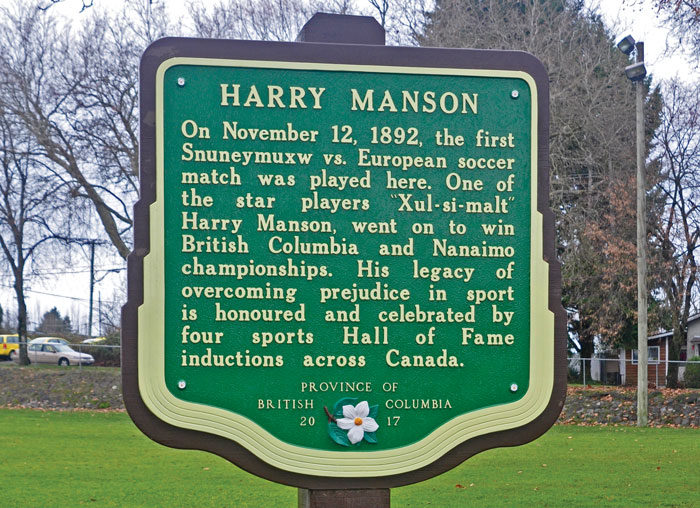 On Nov 12, 1892, a barrier-breaking Snuneymuxw athlete took part in B.C.'s first soccer game between Indigenous and non-Indigenous players.
One hundred and twenty-five years later, Harry Manson (Xulsimalt) was honoured with the unveiling of a special plaque the field where the historic game took place.
The provincial government has unveiled the new "stop of interest" sign at Deverill Square Park in Nanaimo on Dec. 18.
The "stop of interest signs" are placed in history-making locations across the province.
It's the latest recognition for the soccer star, who has gathered attention in recent years thanks to historian and author Robert Janning.
Manson has also been recognized with four sports hall of fame inductions across Canada.
The sign unveiling was attended by many local leaders as well as Manson's descendants from Snuneymuxw including elder Gary Manson – Harry's grandson.