New year, new Elders Council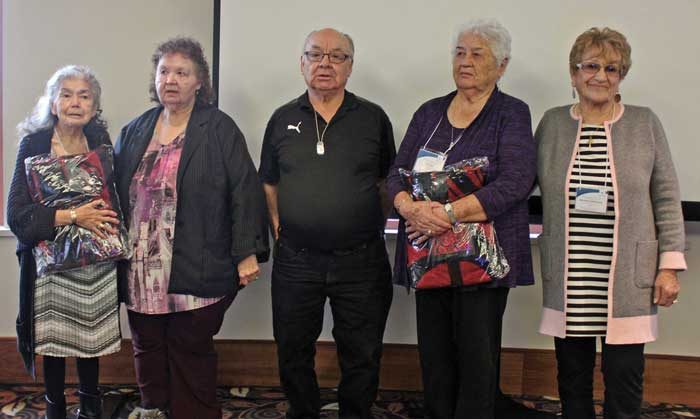 By Edith Moore, NmTC Communications Liason
This year the Naut'sa mawt Tribal Council hosted its Annual General Meeting at the River Rock in Richmond. As it fell during the Christmas season, we combined it with a wonderful Christmas banquet where our Elders Council, Board of Directors, and staff attended.
"Gaining Momentum" is the title of this year's Annual Report. We are so proud of all the accomplishments of our staff and advisors that work for Naut'sa mawt Tribal Council. We can honestly say we are gaining so much momentum, that within this new year, we will have to strap on running shoes and possibly even wings so we can keep up with this ever growing, ever changing Tribal Council!
With all this growth, it was recognized at the AGM that we need to expand our Elders Council from four members to all eight of the Elders who were nominated, as well as seek an Elder to represent the additional three communities that aren't represented. I believe we will remain strong as an organization because we value our Elders with their teachings and guidance. We need them as we endeavour to protect our language, history and culture.
We are pleased to announce our elected Elders for your communities:
Janet Moore from Halalt,
Vera Peacey from Homalco,
Jessie Louie from Klahoose,
George Harris Sr., Wholwolet'za, from Stz'uminus,
Germaine Sutherland, Hi ah watt, from T'souke,
Elsie Paul, Qaxustala's, from Tla'amin,
Tony Jacobs, Thaymut, from Tsawwassen,
Deanna D. George from Tsleil-Waututh
It is clear that we as a NmTC team listen to the needs of our member nations and in turn, this gives us the confidence in our work to come along side each of you as we continue to build an even stronger path to success. Happy New Year to all of our friends and relatives, 2018 could not have started any better.