Cans for a cause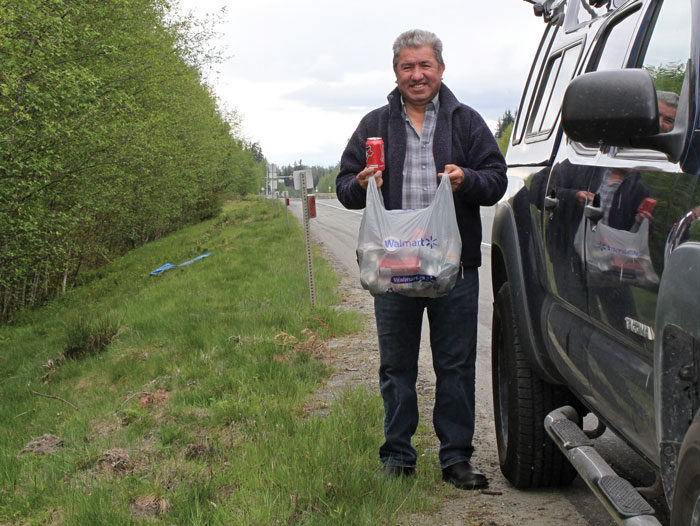 By Todd Peacey
On any given lunch hour, Homalco Chief Darren Blaney can be seen combing the side of the highways in the Campbell River area collecting empty cans and bottles.
But he's not just cleaning up people's litter. Darren has been collecting thousands of empties and returning them for cash as part of a fundraising effort for the upcoming Tribal Canoe Journey.
Darren has been fundraising with cans and bottles for about 10 years. Last year, between collecting empties and raffling off masks and jewelry that he made, he managed to raise more than $2,600 for Homalco.
"It costs a lot of money to go on these trips and not everyone can afford to go," he said. "The can collecting is kind of a meditation, in a way, for me. It helps me to clear my mind after a long day at the office."
Darren strongly believes in culture and promotes it in any way he can. He makes a year-round effort to help those who are part of the canoe journey.
His fundraising efforts don't go unnoticed for this highly meaningful and rewarding cause.