Ten-year anniversary of PM's residential school apology marked with book release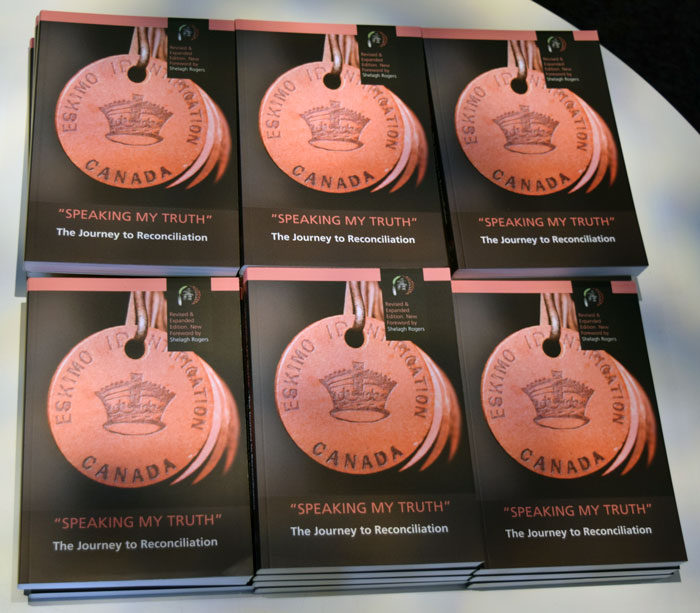 On June 11, 2008, then-prime minister Stephen Harper gave an apology in the House of Commons for the government-funded residential school system and its lasting harmful legacy.
On June 11 of this year, about two dozen people gathered at the University of British Columbia's newly-opened Indian Residential School History and Dialogue Centre to mark the 10-year anniversary of that pivotal event.
The gathering also marked the launch of the third edition of a book of essays about the dark history of residential schools and concept of reconciliation.
The book "Speaking My Truth": The Journey to Reconciliation has already been used to educate tens of thousands of people across the country.
Mike DeGagné, the president of Nipissing University and a book contributor, said when the book first came out, there were more than 50,000 requests for copies after Shelagh Rogers of CBC promoted the effort on her radio show The Next Chapter.
"She said, 'If anyone wants a copy of this book, it's free,'" DeGagné said. "That's the power of radio in this country, 50,000 books and three different reprints."
It was first released under the title "Speaking My Truth": Reflections on Reconciliation & Residential Schools.
The content has evolved over three iterations of the book. The newest version contains essays by Richard Wagamese, Gregory Scofield, Chelsea Vowel and more.
Mary Ellen Turpel-Lafonde wrote an essay for a section of the book focusing on the rights of Indigenous children. She is also the new director for the UBC reconciliation dialogue centre.
"We have to celebrate the progress we've made to bring these issues forward," she said. "We really aren't there yet, but speaking the truth is a really key piece. Speaking truth, building alliances, respecting survivors, this is where we are now. We have a lot of work to do…I'm hoping in the next decade we really can make that transformation."
DeGagné said he hopes the books will continue to educate the public when they start appearing in public spaces.
"We hope that hundreds of thousands of people will be able to access these (for free) in  schools, universities, community centres, churches, wherever there's a demand for them," he said. "To start turning that truth into reconciliation."