Tla'amin hosts Pulling Together journey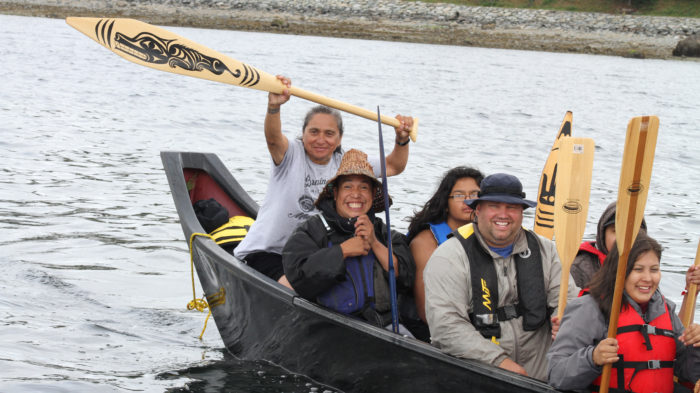 Photo: Sherman Pallen of Homalco raises a paddle before arriving to Tla'amin shores.
Photos by Todd Peacey
Tla'amin Nation welcomed dozens of canoe pullers to its territory during this year's Pulling Together Canoe Journey — an event focused on building relationships between Indigenous people and public service organizations.
This year's journey started at Saltery Bay Provincial Park, southeast of Powell River, and moved upwards along the Sunshine Coast between July 4 to 11.
There were teams from the Vancouver Police Department, the Navy, the RCMP and the Sto:lo and Katzie Nations.
The annual Pulling Together Canoe Journey began in 2001 as a way to grow understanding between public service agencies—primarily law enforcement—and Indigenous people. Many youth organizations are also involved.