Elders' therapy work inspiration for healing garden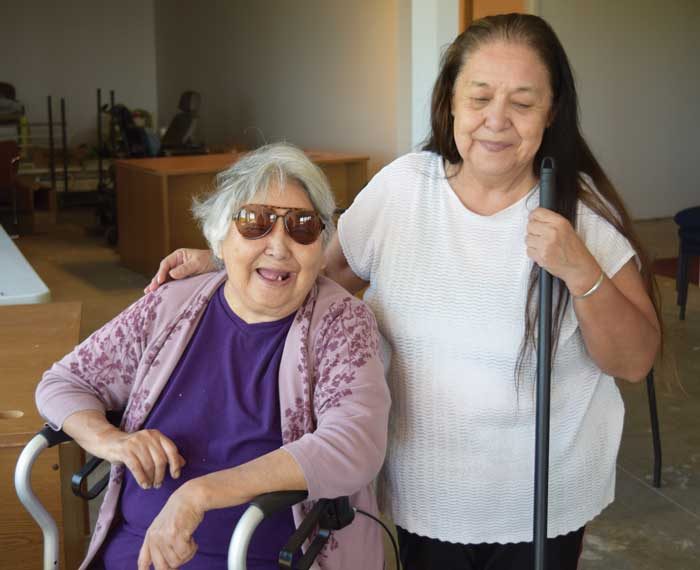 Outside of the Snaw-naw-as Health Centre on a sunny day, community elders Bonnie Jones and Debbie Bob are busy transferring plants into bigger pots.
"That was my exercise for today," said Bob after she finished up the day's replanting.
She and Jones regularly work together doing various activities such as canning, cooking, sewing and Coast Salish weaving.
The work is part of their ongoing occupational therapy led by Alison Drennan, who has worked at Snaw-naw-as for three years.
"It's exercise and it's good for thinking, good for getting out, and overall wellness," she explained. "(The elders) come up with ideas and I facilitate it."
Drennan said the community's latest big project that's now being built, the Snaw-naw-as Garden of Spiritual Healing, was inspired by the elders' work.
The new garden was a vision of former chief David Bob, who passed away earlier this year, and will be used for therapy, education and community gatherings.
Parts of the garden will soon be ready, while the full garden is expected to be completed by 2019.
The name for the Snaw-naw-as Garden of Spiritual Healing was thought up by elders, but Drennan said she had a different name in mind.
"I wanted to call it the Debbie and Bonnie Garden," she said, smiling.