No Comments
Tla'Amin Treaty signed at Legislature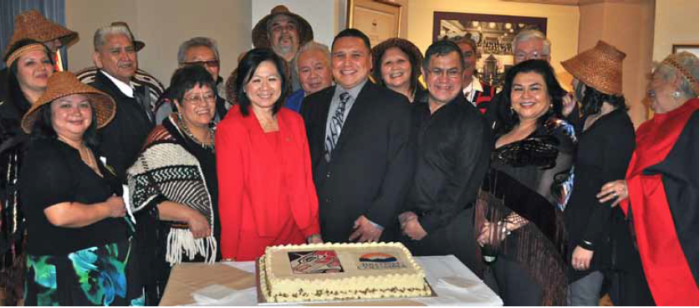 There were tears of joy in the BC Legislature on Valentine's Day as the Tla'amin Treaty was presented to lawmakers for approval.
High school student Ryan Pielle's words visibly moved everyone at the ceremonies. As the young man's voice faltered, Les Adams who was Sliammon's chief in the early 1960s comforted him.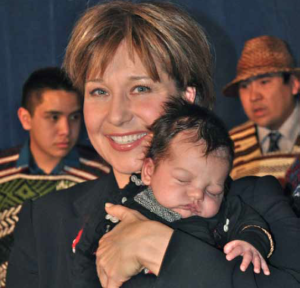 The youngest member of Sliammon, one-month-old Tobin Leblanc, was the star of the show, however. He was introduced to the crowd by Aboriginal Affairs Minister Ida Chong and later was cradled in many arms while sleeping soundly. An admirer was Premier Christy Clark.
The premier referred to "the people who have been here since the ice age… very much the founders of this country." She said the treaty settlement was "making good on our obligation" to all citizens. "This treaty represents a commitment to full inclusion."