T'Sou-ke goes green with wasabi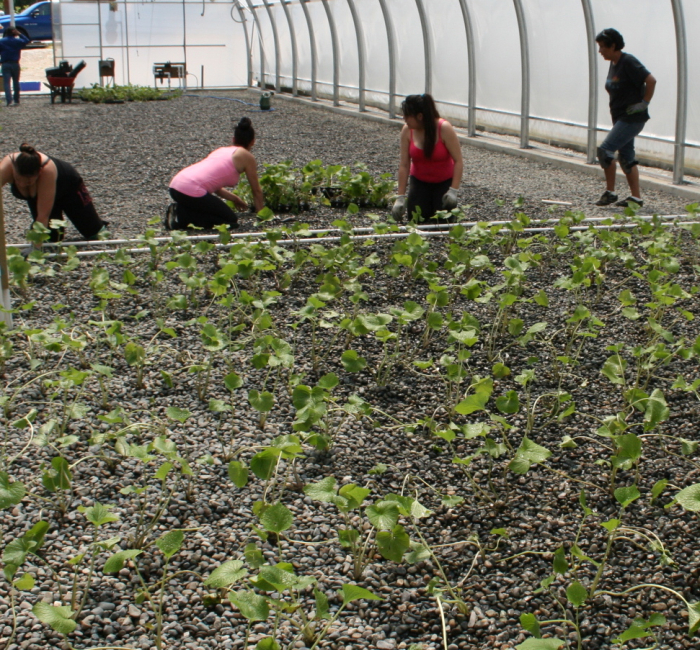 T'Sou-ke First Nation is going green… really green… green like wasabi.
The nation has become widely known over the past five years for generating electricity from 440 rooftop photovoltaic solar panels along with solar hot water panels on many of its homes; not to mention the sun-powered electric car charging station outside the administration offices. Or the $750 million wind power partnership it signed on to last October.
But early in January, work began on a project that will put a green tinge on economic development at T'Sou-ke. On wasteland near the nation's Ladybug garden and nursery, three 35-by-150- foot greenhouses are being built to grow wasabi, a plant best known as a spicy condiment for sushi.
Thanks to a franchise agreement with Pacific Coast Wasabi, T'Sou-ke will soon be supplying not only sushi lovers with wasabi, but also the herbal dietary supplement and biomedical markets. Once the greenhouses are built, wasabi rhizomes will be planted and, in about one year, the first harvest will be shipped to buyers.
The T'Sou-ke greenhouses will be one of six Pacific Coast Wasabi operations in BC, Washington and Oregon. There are already three greenhouses operating near Nanoose Bay on Vancouver Island where some of the photographs accompanying this article were taken.
"We will be providing training and jobs both in the construction of the greenhouses and in the growing and harvesting of the wasabi and other foods," Chief Gordon Planes said when he announced last year that the Nuuchah- nulth Economic Development Corp. had awarded his nation $175,000 for the project.
T'Sou-ke began its journey to become a sustainable community in 2008 with a comprehensive community planning (CCP) process that involved everyone, including children. The guiding principle for the planning was based on the Seventh Generation, planning 100 years ahead.
T'Sou-ke realized that in order to achieve true sustainability, it needed to embrace traditional values including deep respect for Mother Earth.
Four priorities emerged from those CCP sessions: energy security, food security, cultural renaissance and economic self-sufficiency were identified. "We are setting the table for future generations," Chief Planes said. "There is an appetite for change and I really believe that the next generation is the one that is going to make positive changes.
The Creator provided the resources for us to take care of ourselves. We are doing that a lot… I see huge opportunity for all of us and I encourage others to get in the canoe with us to build a stronger, sustainable economy. All of us can prosper together."
What is wasabi?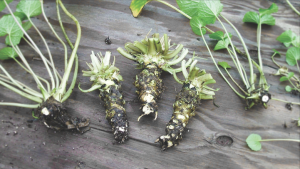 Wasabia japonica is an herbaceous perennial native to the wet banks of Japan's cool mountain streams. It has been cultivated for more than 1,000 years.
Health benefits of wasabi include: anti-allergies, antioxidant, anti-cancer, antibiotic (ulcers), anti-inflammatory, immune boost and anti-coagulant.
The wasabi that is often served with sushi is an imitation product based on horseradish, Chinese mustard and artificial food colouring.