No Comments
Homalco land transfer in dispute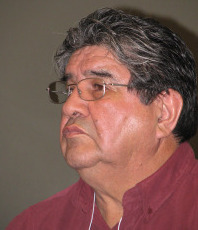 The BC government is in hot water over a parcel of land it is transferring to Homalco First Nation as part of its incremental treaty agreement.
The government announced on August 6 that it would transfer 826 hectares of land off the east coast of Vancouver Island to Homalco. But the Laich-Kwil-Tach Nation quickly shot back with an announcement that the lands in question – on Sonora and East Thurlow Island – are part of its traditional territory, not Homalco's.
Laich-Kwil-Tach claims the government has known of its claim since the early 1990s when it filed a statement of intent in the B.C. treaty process. Wei Wai Kum Chief Councillor Robert Pollard said leadership is now preparing to go to court in hopes of putting the process on hold.
Homalco Chief Richard Harry said his nation has plans to use the land for resource development.