No Comments
Preserve AND Protect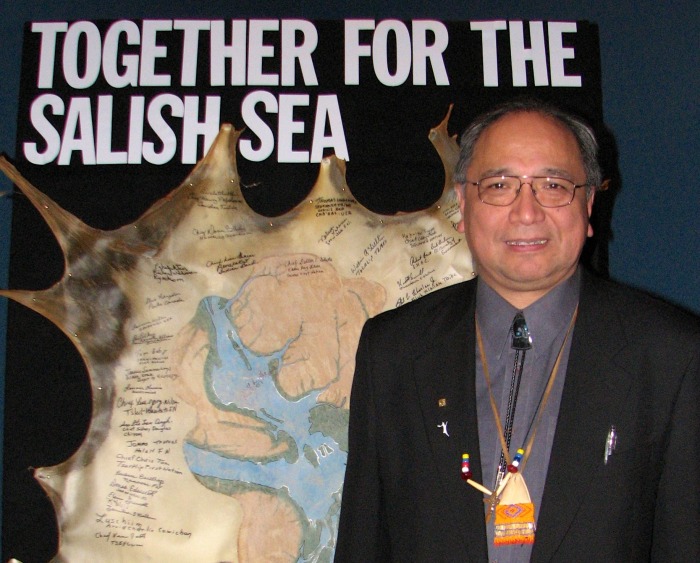 Leaders from both sides of the border signed on to protect the Salish Sea when the Coast Salish Gathering was held at Cowichan in January, 2007. They all put their signatures on a large painted deer hide.One year later, when the Gathering was held at Tulalip, Washington, leaders also signed a powerful statement that said, in part:
Over the decades our lands and waters have been severely impacted by pollution that affects our culture, food, health, and economy; most importantly, hurting our elders who have relied on these since the beginning of time and threatening the life ways of our children's future.
We have always defended and protected our ancestral lands and waters…our homelands and waters need to be protected, preserved and restored for future generations. With our commitment to our Sacred Trust, we will work together with the six governing bodies of the Salish Sea to overcome the environmental challenges to our shared homelands.
Pictured above: Coast Salish leaders including former Lt Gov Steven Point, signed a declaration in 2007