No Comments
Natasha Bob steps into federal politics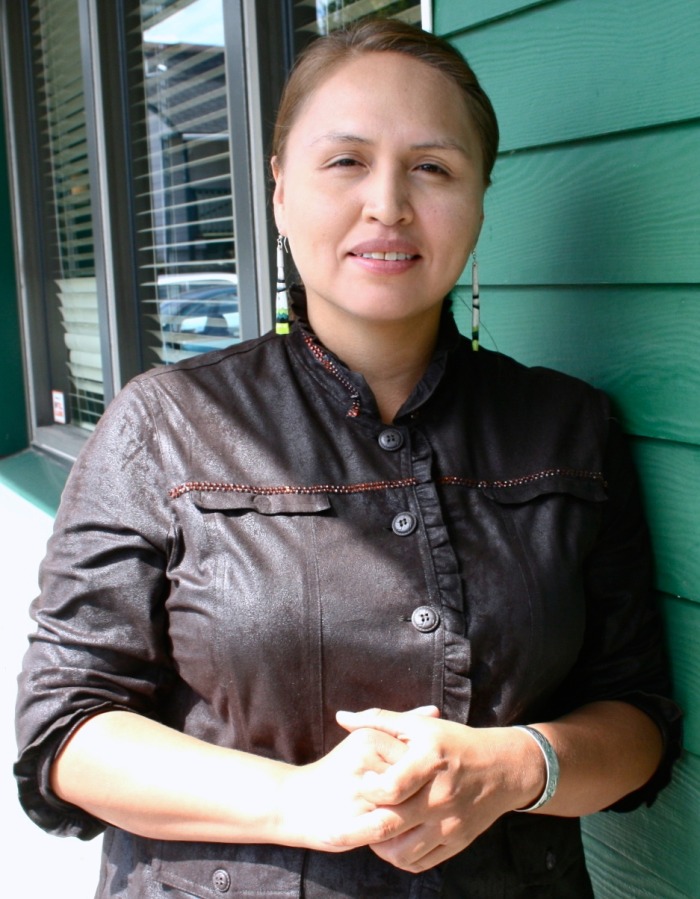 Snaw-naw-as councillor says it's time for First Nation engagement at all levels
Snaw-naw-as First Nation councillor Natasha Bob is throwing her hat into another political ring as a nominee-candidate for the federal NDP party.
Bob, who currently works as a cultural safety worker with Kwumut Lelum Child and Family Services, said she thought for months before filling out a nomination form. The day she did was shortly after the federal government conditionally approved Enbridge's pipeline expansion project.
"That was the key thing that made me fill out those papers," she said. "I was actually very upset on that day. Just really trying to understand the rational of the government to make a decision like that without the confidence of our people."
Bob is now one of four candidates in the running to represent the federal NDP in the area's new Nanaimo-Ladysmith riding.
"I wanted to commit to a party that I think is most aligned with the interests of First Nations people," she said. "I think my biggest motivator has been working on the front lines in social services and really being acquainted to all the social barriers that exist and wanting to be critical of some of the (federal) policies."
On her campaign website, Bob writes that her vision for Nanaimo-Ladysmith, where she has lived her entire life, is to "safeguard our most treasured assets, our shorelines, our mountains and our people. We need to vehemently defend our interests and clear a path for the future."
Meanwhile, another indigenous female politician, BC Assembly of First Nations regional chief Jody Wilson-Raybould, is also entering mainstream politics by running for the federal Liberals.
Bob said she feels more Aboriginal people entering the world of non-indigenous politics reflects creativity in interest advancement.
"I really think First Nations people should have been involved since the beginning," she said. "Even though we have our own organization, the AFN, I think the whole situation with Atleo's resignation was an indicator that what we're doing could be more effective."
Bob said that she sees a huge disconnect and mistrust towards mainstream politics in aboriginal communities and hopes to encourage youth to get involved.
"I think there are many qualified individuals who would impact tremendous change at that level and I really wish would be involved, but aren't," she said.
"There's also a bit of a cultural conflict because its not really in our culture to promote ourselves and as part of these campaigns you really have to highlight your skills and abilities."
A federal NDP candidate will be chosen during a nomination meeting Oct 5 at the Vancouver Island Conference Centre. Voters must be members of the Nanaimo-Ladysmith NDP no later than Sept 5. All-candidates meetings are confirmed for Sept 7, Sept 21 and Oct 1.
More information is available at: www.natashabob.ca