No Comments
Malahat waterfront development moves forward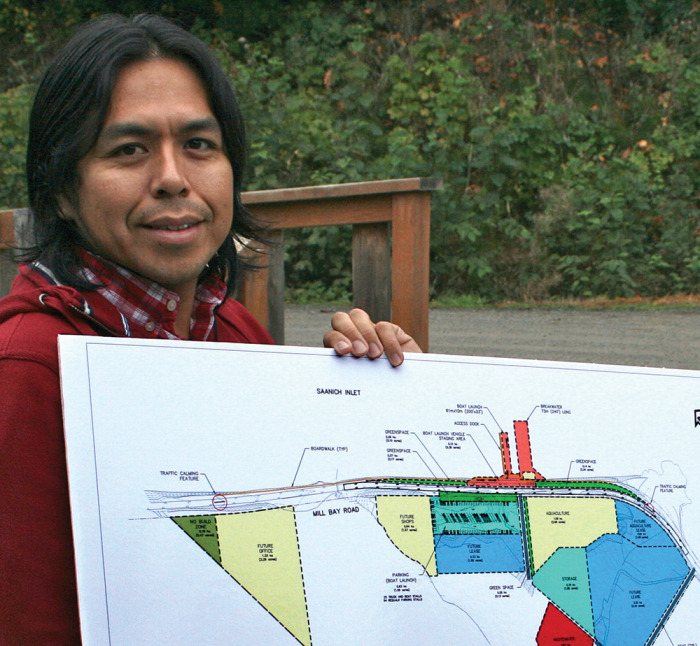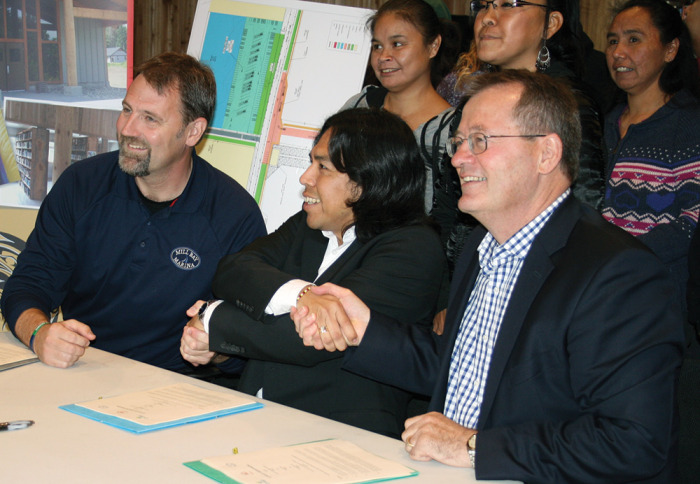 The project will be first-ever economic development for the nation and could eventually create up to 30 full-time jobs
Malahat Nation is preparing the final plans for an oceanfront development in Mill Bay that will also serve as a new community-gathering place.
The planned boat launch and parking lot as well as a potential café represents a $2.2 million investment for the nation. It is also entering into the aquaculture business, and will be harvesting scallops and sea cucumbers in the area.
Malahat leadership solidified the plan in early October by signing a letter of understanding with the Mill Bay Marina Group and Cowichan Valley Regional District. CVRD chairman Rob Hutchins called the contract a "historic" step; the first time such an agreement – between Malahat, the regional district and a private business – has ever been signed.
Duane Shaw, managing partner of the Mill Bay Marina, added that he feels the agreement represents "a lot more" than just building a boat launch or parking lot. "It's about building community, it's about building relationships and it's about building a future for this area," he said.
Malahat manager Lawrence Lewis said the hope is that the development, slated for completion in July 2015, will serve both the Mill Bay/Shawnigan Lake communities and Malahat members. It will consist of 28 boat and trailer parking stalls, 100 regular parking stalls, a green space on the shoreline and a small café.
"What we wanted to do was create a much more usable and friendly space along that foreshore which is already heavily used," Lewis said. "It'll calm the traffic a bit and create a much more amenable place and space for people to come and enjoy the views, the fresh water and hang out with family and friends."
The hope is to eventually create 20 to 30 permanent jobs for Malahat members.
Artwork from Malahat youth will be part of the project. A group is in the process of learning traditional art forms.
Chief Michael Harry added that the nation will also harvest scallops and sea cucumbers from the north end of its reserve.
He said, until now, Malahat has not undertaken any major economic development projects. "The location is fantastic, our land is undeveloped which makes it even better," he said. "It gives us the opportunity to shape what we want it to be."
Malahat will vote to start the First Nations Land Management process in early 2015. If approved, the nation will take back control of its lands and will be able to advance its development plans more efficiently.