No Comments
TRANSITION TO THE CORPORATE SECTOR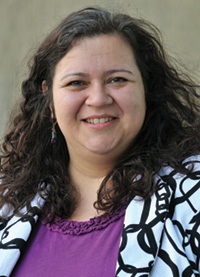 Former chief Baird lands two private consulting jobs
Kim Baird is using skills acquired over six terms as chief of Tsawwassen First Nation – including guiding her nation to BC's first urban treaty – in the corporate sector.
She has started work as an advisor for the Vancouver offices of two international consultancies – EY (formerly Ernst and Young) as well as Hill and Knowlton. And she says the recent Tsilhqot'in decision in the Supreme Court of Canada has only helped the importance of her resume.
"I now have contractual arrangements with two firms," Baird said. "Both have been in the works for several months and the court case further illustrated that their relationship with me is timely."
The EY announcement came in early October while the Hill and Knowlton job came in mid-August, just weeks after Baird was named a member of the Order of Canada. EY was once known mainly for its accounting services while Hill and Knowlton focused on public relations, but both have emerged as multinational professional services companies.
"My main role will be to advise those firms and their clients about aboriginal relations generally," she said, adding that her other experience with engagement, public and government relations will also be put to use.
But variety is the spice of life for Baird. "I'm doing a wide variety of work right now, which I really enjoy. I still do work for First Nations directly, and hope to always do so, particularly in relation to community building and governance development, but also with industry and government relations, and economic development."
Her company – Kim Baird Strategic Consulting – operates from her home on Tsawwassen Drive.