Budding entrepreneurs get prepared at business 'boot camp'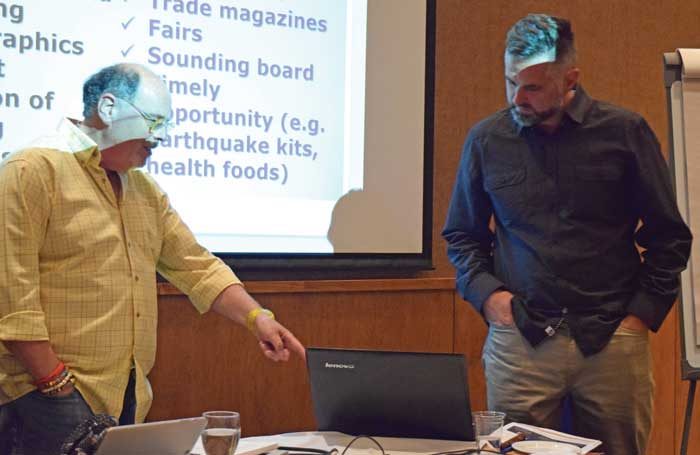 Up-and-coming Coast Salish entrepreneurs learned some tips about what it takes to start a business during a weekend training session in late August.
Naut'sa mawt Tribal Council's event in Tsawwassen saw about a dozen people sit in on sessions with experts, discuss business ideas and take part in group exercises.
The seminar was led by Jay Silverberg from Synergy Management Group and Chris Cathers of Evolution Business Group, who run a regular 12-week Indigenous entrepreneurship program our of the Victoria Native Friendship Centre.
Silverberg said the point of the weekend event was to get people thinking in the right direction.
"This weekend is really all about a boot camp on Indigenous entrepreneurship," he said. "We cover as much as we can. It gives people an idea of where to take it from here."
Participants in the workshop percolated business ideas that stemmed from their experiences and skills, and heard from successful entrepreneur Erik Blaney, who runs the Tla'amin Convenience Store and a tourism business along with his job at Naut'sa mawt Tribal Council.
Cathers said many successful businesses are extensions of people's interests and skillsets.
"It's amazing what drives businesses," he said. "You want to do something that you are comfortable with and that's fun as well, hopefully."
A second Indigenous entrepreneur session will be held from Oct. 20 to 22 at Tigh-Na-Mara Resort in Parksville. For more information Erik Blaney can be contacted at erikb@nautsamawt.com.