2017 Malahat Golf and Gala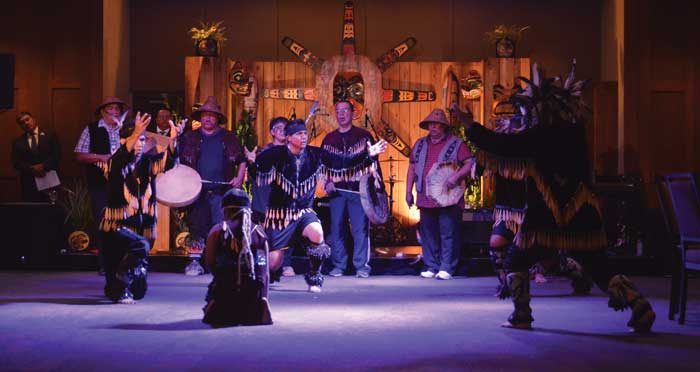 Malahat Nation will soon have a new multipurpose centre after another successful fundraising gala on Sept. 29.
The community raised more than $247,000 through the event and hosted 240 guests, according to organizers.
The event was held at Bear Mountain Resort and consisted of a day of golf before attendees moved inside for dinner, performances, speeches and a silent auction.
Malahat is now preparing the site for its new centre that will include daycare, a recreation facility and a new health unit.
An official ground-breaking for the lot is set to happen this fall.
In previous years, the gala has raised funds for the nation's Kwanu Kwasun Cultural Centre and social programs.