Showcasing talent: NmTC artist directory seeks submissions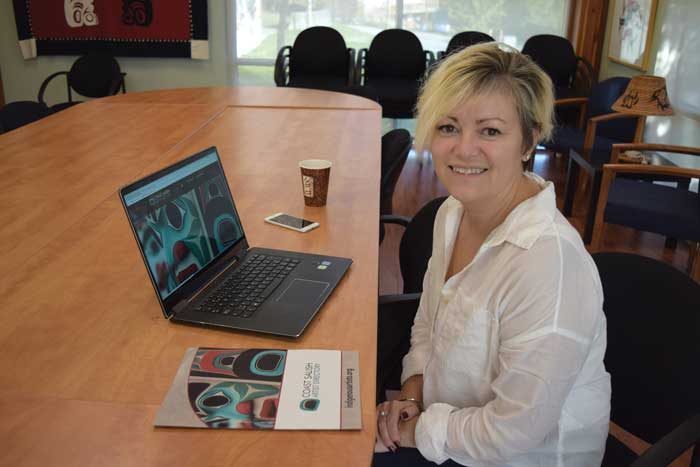 By Edith Moore, NmTC communications liaison
If you haven't heard, Naut'sa mawt Tribal Council has a new Coast Salish Artists website that can be found at www.indigenousartists.org.
The website is designed to be a celebration of our artists in the 11 First Nations that we work for. It is part of my job to populate this website with our many talented artists. I will be gathering artist's biographies along with photos of them and their work over the next
couple of months.
One of the recent visits I had was with the talented Margaret (Marge) George at Tsleil-Waututh First Nation. If you are ever at the nation, look her up and you will not only get to see her wonderful cedar weaving but you will also have the privilege of a wonderful visit just as I did. Along with her cedar weaving that she learned from her grandmother Annie Charlie of the Fraser Valley, she sews, beads, does wool weaving and crochets. In the past, she has been commissioned to do work for Stanley Park.
It's a pleasure to see some of the talented people we have in our nations. If you are interested in being part of the artists' website and have some talent to showcase, please register yourself at www.indigenousartists.org or email me at emoore@nautsamawt.com.
I will also be visiting each of the nations, so keep your eyes open for invitations to come to have your work added. This is exciting work and I am honoured to be a part of it.