Tsleil-Waututh science symposium looks at health of Burrard Inlet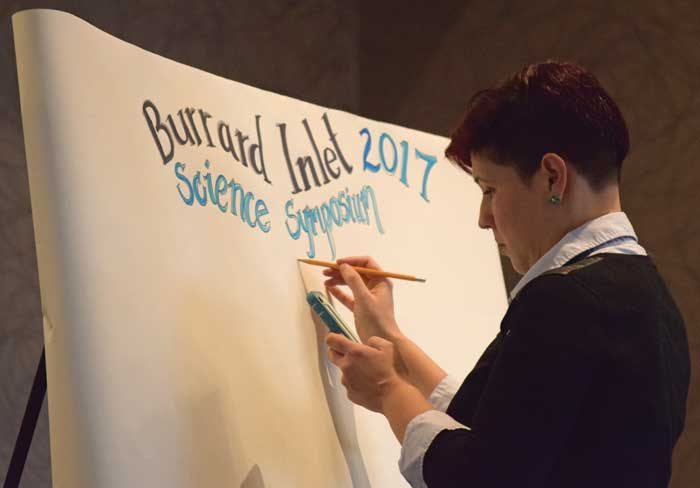 A gathering focusing on a health and restoration of the Burrard Inlet took place for a second time this year as the area faces increased risks from big oil.
Tsleil-Waututh Nation started the Burrard Inlet Science Symposium to compliment work that's being done on the restoration of its territory, which has already been damaged by pollution.
The event on Oct. 18 brought together First Nations, scientists and other involved parties to discuss strategies.
Tsleil-Waututh also unveiled an updated version of the Burrard Inlet Action plan that was first unveiled last year. The plan is a "living document" that is continuously being brought up to date with new information.
Chief Maureen Thomas said the event has become very important for Tsleil-Waututh Nation.
"We are here to try to save our sea life," she said. "We all have to be responsible. We have to bring all this knowledge, these concerns, to the general public."
Scientists that work with the nation spoke about everything from water quality to shellfish harvesting, while Elder Iggy George shared some of his deep knowledge of the territory and tides.
Andrew Day, an environmental expert who MCed the event, said it's heartening to see such a gathering take place.
"Despite all that has been lost, the spirit of trying to preserve that beautiful place is alive," he said. "[Tsleil-Waututh Nation] is still bringing forth their teachings and identity and desire to see this area revamped and flourish. To give nature half a chance to do its best."
The Burrard Inlet Action Plan can be viewed at twnsacredtrust.ca/burrard-inlet-action-plan.