Tsleil-Waututh plans mass mobilization against Kinder Morgan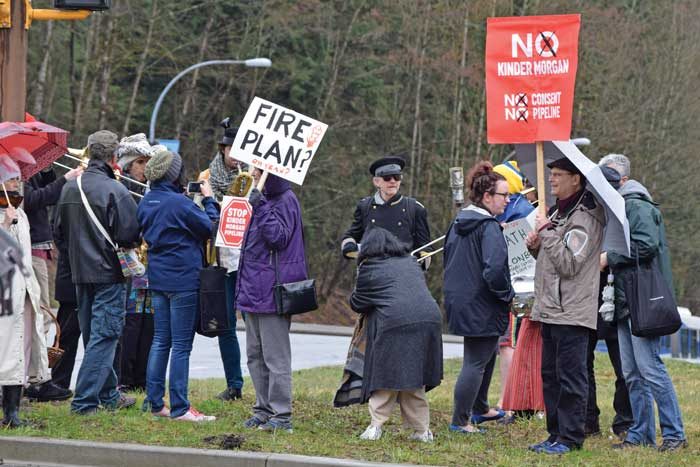 Members of Tsleil-Waututh Nation and allied environmental organizations have set a date for mass mobilization against Texas oil giant Kinder Morgan, saying it's just the beginning of its campaign against the company's Trans Mountain pipeline expansion.
An initiative called "Kwekwecnewtxw—Protect the Inlet" (Kwekwecnewtx means "a place to watch from")—has been announced and the nation is inviting thousands of people to stand with them during a peaceful demonstration on March 10.
The initiative's website says that more details will be announced as the date gets closer. CBC reported that the rally will take place on Burnaby Mountain, where dozens were arrested after defying a court order to clear Kinder Morgan's work sites in 2014.
Tsleil-Waututh member and project leader Will George is part of the call for people to  participate in the mobilization. A media release said that the callout for support went out to hundreds of thousands of people across Canada.
"We are preparing to gather the huge support we already have in our fight to stop the Kinder Morgan pipeline," George said in a statement. "We will reveal to Justin Trudeau and Kinder Morgan just what a wall of opposition looks like."
Another statement signed by Will and Tsleil-Waututh Elder Amy George says that Kinder Morgan is threatening to destroy the nation's lands, water, culture and spirit.
"Our members, spiritual leaders, and youth will be on the land practicing our culture and spirit as we have for time immemorial," their statement says. "We will use our presence to stop Kinder Morgan. It is time for you to join us and do whatever it takes."
More information and updates can be found at www.protecttheinlet.com.