Thi Lelum Smuneem: A big house for future generations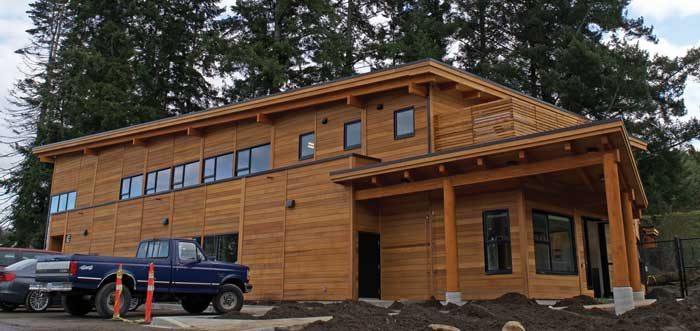 A new Indigenous-focused childcare centre on Snuneymuxw territory will aim to connect kids from all backgrounds with culture and teachings.
Thi Lelum Smuneem (big house for future generations) is the latest addition to Tillicum Lelum Aboriginal Friendship Centre's growing complex on Tenth Street in Nanaimo.
The centre was unveiled to the public during a celebration on March 9.
The new centre will have 24 daycare spots for three-to-five year olds and another 20 for after-school care spots for five to 12-year-olds.
Tillicum project coordinator Tammy Myles, from Stz'uminus First Nation, said the centre is already looking at opening another 12 spots up for infants and toddlers and hosting school programs in the building.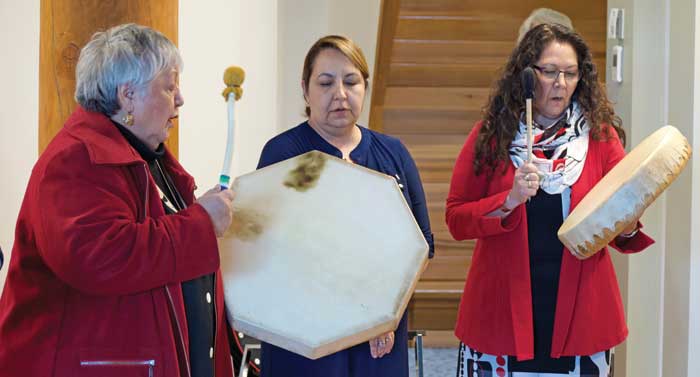 Myles said she hopes to see both Indigenous and non-Indigenous children in the new program that will involve learning about connections to the earth, and receiving teachings from elders.
The centre has a storytelling room and a cedar protection totem overlooking the childcare centre—carved by Richard Carlton, William Good and Joel Good—to keep the kids safe and guided.
"We want to share how we walk through the world and our values and our principles around love and respect and courage and truth and honesty," Myles said. "We want our little kids to be well supported right from birth so that they can have better outcomes in the future."
The opening of the childcare centre is an important milestone for the friendship centre that's been operating in Nanaimo for decades.
"The vision here is so Tillicum can have a one stop shop where we can provide wraparound services for families," Myles said. "That's been happening for almost 50 years…but we've had to work out of many different locations and it's been very difficult for families to jump from one program to another."
The Tillicum Village complex in Nanaimo began in 2011 and now has a youth and elders' residence, affordable housing units, a youth safe house, a young mom's house and community garden.
The childcare centre is the third phase of an eight-phase plan for the site. Future plans include a health centre, a recreation centre and a main friendship centre building for day-to-day operations.
Grace Elliott-Nielsen of Stz'uminus First Nation, Tillicum's executive director, has worked with the friendship centre for 43 years. She said it started 53 years ago, with Snuneymuxw Elder Ellen White as one of its founders.
"Friendship centres…are always having a difficult time," Elliott-Nielson said. "I think the highest core funding we receive is about $139,000 a year. It's always difficult to keep moving and going."
More information about Tillicum Lelum's programs can be found at www.tillicumlelum.ca.