Coast Salish leaders seek Vancouver mayor, council spots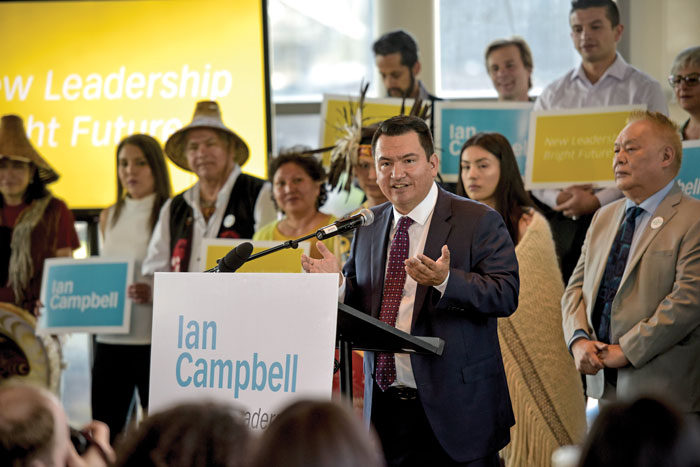 Two Coast Salish leaders are throwing their hats into municipal politics as the City of Vancouver is set to elect a new mayor and council later this year.
Hereditary Squamish Chief Ian Campbell has been announced as Vision Vancouver's mayoral candidate, while Wade Grant of Musqueam Nation is seeking the Non-Partisan Association (NPA) nomination for city council.
If Campbell was elected, he would be the first Indigenous mayor of the City of Vancouver, which lies on the unceded territory of the Musqueam, Squamish and Tsleil-Waututh nations.
Campbell said during a campaign kickoff event that he wants to be a unifying force in the city, with one of his main priorities being creating affordable housing.
"I don't come from any political party, but I've spent my entire adult life working with people from across the political spectrum to mobilize progressive policies," he said. "It is my intention to become the first Indigenous mayor of Vancouver."
Meanwhile, former Musqueam councillor Wade Grant is seeking the NPA nomination to run for city council, with goals to amplify Indigenous voices and create change for marginalized communities.
The City of Vancouver is set to elect a new mayor and 10 councillors on Oct. 20.
More information about the election can be found at www.vancouver.ca.