Homalco ceremony welcomes survivors home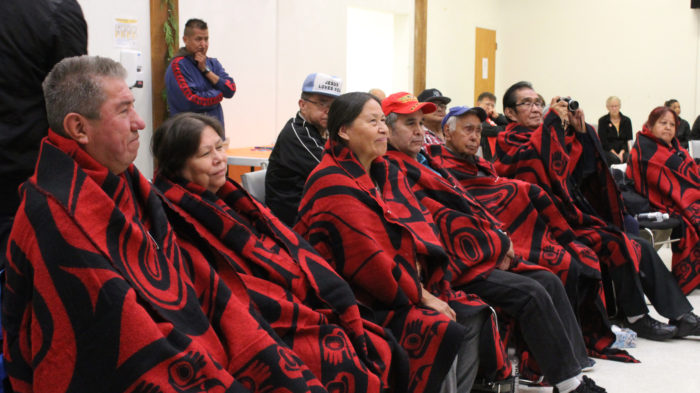 By Cara McKenna and Todd Peacey
Photos by Todd Peacey
Residential school survivors were officially welcomed home to Homalco during a ceremony held by the community on Orange Shirt Day.
A group of about two dozen survivors were blanketed by loved ones during the event at the community's hall on Sept. 30.
Homalco Councillor Marilyn Harry said the nation was initially talking about planning an event for Orange Shirt Day – an annual day that recognizes the harm done by the residential school system.
But leaders realized that the survivors living at Homalco had never officially been welcomed home.
"My first thought was, we really need to welcome home our survivors," she said. "I think that's the first step."
During the ceremony, survivors sat in a circle surrounded by community members while Homalco leaders and guests shared speeches and songs.
Homalco member Glen Pallen then acknowledged each survivor and had them step forward so that a chosen supporter could wrap them in a blanket to represent the community's support.
"The welcoming home is … way overdue," Pallen said.
"You have survived residential school, you made it, you did it, you're home."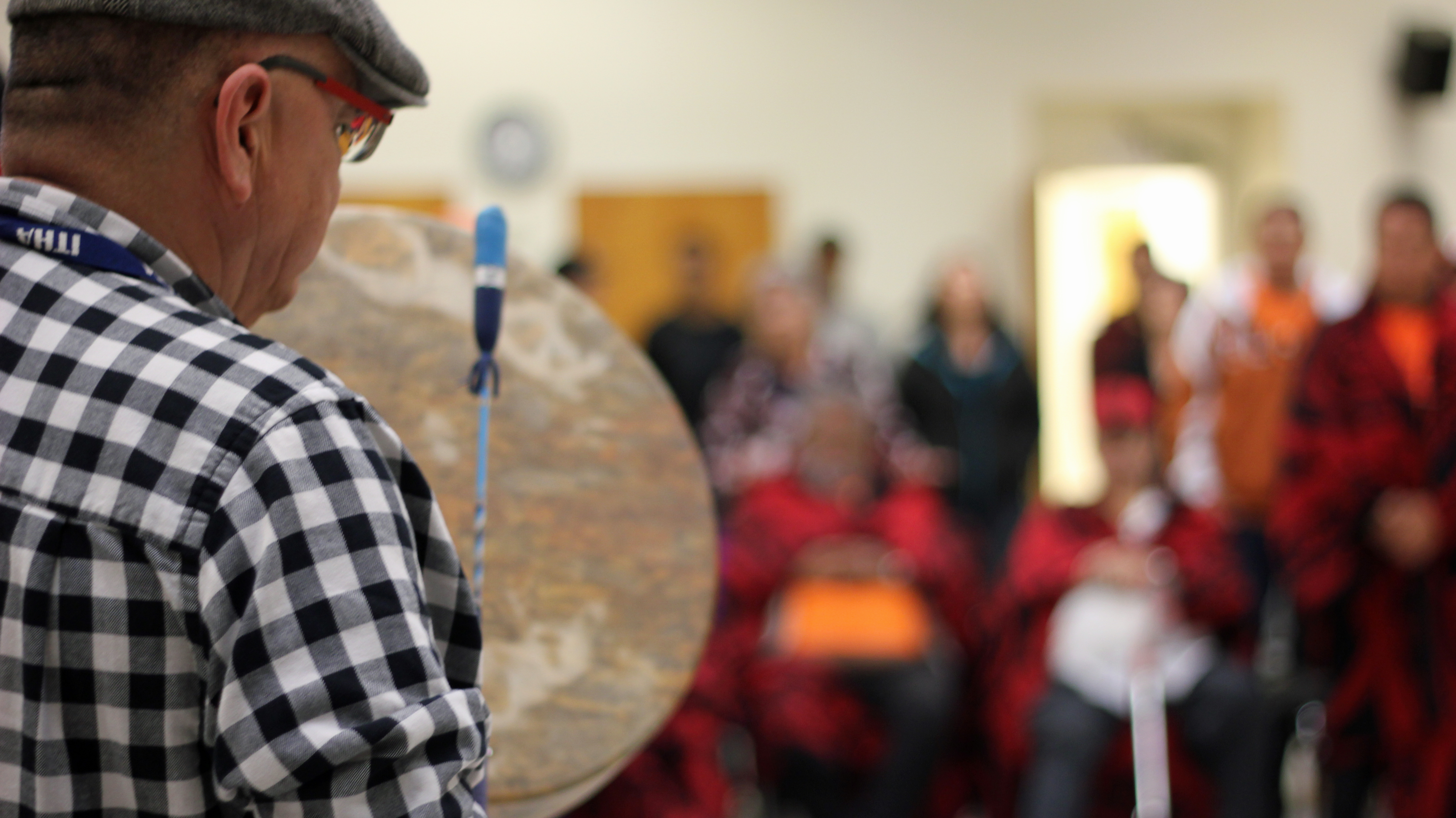 People at the event were also given the chance to recognize their loved ones who didn't survive residential school by writing their names on an orange painted rock, a pile of which were placed in the centre of the circle. The names were later read aloud.
Chief Darren Blaney, who is a residential school survivor himself, spoke about the resiliency of Homalco people. He said the community was down to only about 87 people because of the smallpox epidemic before the residential school system even began.
"We're lucky to be here, we're lucky that we have some language that we can share," he said.
"What we've been able to salvage of our culture is from different elders who know stuff and are able to pass it on to another generation. Those kinds of things are really important. If we can connect back to the culture, connect back to the land, we can help out our kids."