K'òmoks, Canada settle historic claim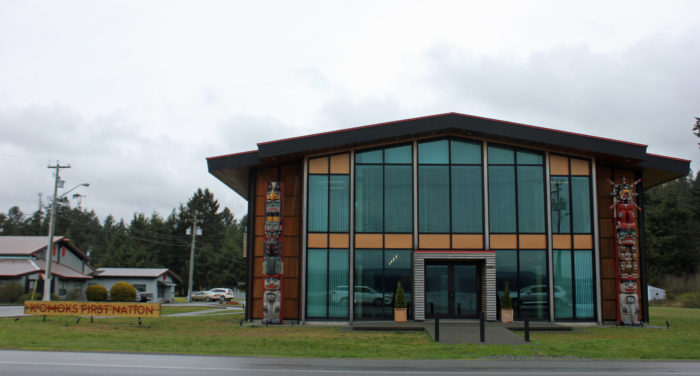 K'òmoks First Nation has settled an outstanding historic claim with Canada involving stolen timber revenues from its reserve lands.
The claim involved income from logging operations on K'òmoks land that was taken illegally by an Indian Agent between 1925 to 1929.
The nation recently reached a settlement agreement with the federal government on the matter and was given $495,731 in financial compensation, Canada announced on May 23.
K'ómoks members and leadership celebrated with Crown-Indigenous Relations Minister Marc Miller at the nation.
Chief Nicole Rempel thanked the minister for visiting the nation and for addressing the specific claim.
"When we open our hearts and minds to the notion of Indigenous rights … we move forward in a positive way," she said in a statement.
"If in the spirit of reconciliation we recognize and respect those rights and begin correcting the actions committed against them, we are truly on the path to achieving respectful relations between the Crown and the original peoples of Canada."
Miller said the K'ómoks claim is one of many that the federal government has undertaken — there have been more than 500 specific claims settled with First Natiosn across the country.